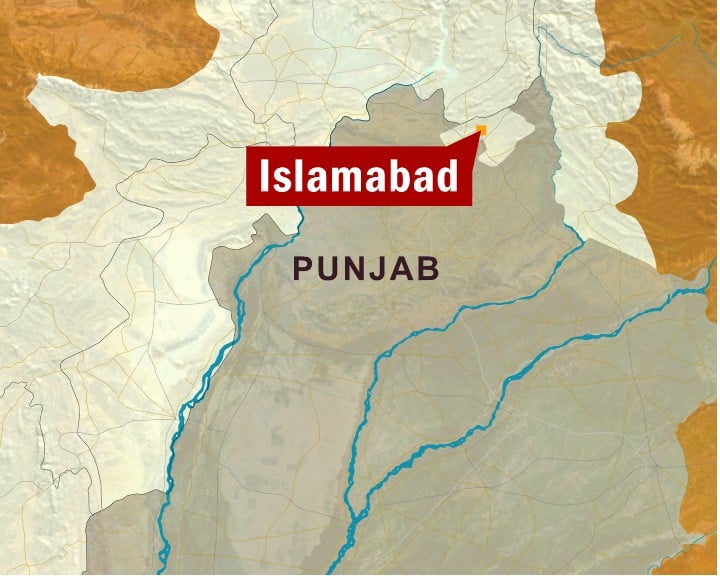 ---
The family of a young man, who was shot dead in front of his home about five months ago, is still seeking justice.

Ferhan Ali was killed on February 4, this year, when a group of people opened fire on the family in broad daylight as they were leaving to attend a ceremony at their relative's home.

Ali died instantly while his father Muhammad Akram and his mother Mukhtar Begum sustained injuries and were taken to Benazir Bhutto Hospital, Rawalpindi.

A First Information Report (FIR) was registered against four men, Arsalan, Tayyab, Adeebur Rehman and Liaqat, at Sadiqabad Police Station but no progress has been made in the investigation as yet.

Akram, who lost his left arm in the attack, said that although the police registered a case, nobody has been arrested, even after almost five months.

He accused the police of not being serious about arresting the accused men because of political pressure.

According to the petition filed against Liaqat, Ali and his family were attacked because of a dispute between the two parties. Arsalan, one of the accused, had married Ali's sister, and Ali's family was against this union.

Applications and appeals for justice were forwarded by Ali's family to the Chief Justice of Pakistan, Chief Minister Punjab and the Prime Minister Secretariat's Public Grievances Wing, but they have received no response.

He appealed to Chief Jus-tice Iftikhar Muhammad Chaudhry and Chief Minister Punjab Shahbaz Sharif to take suo moto notice of his son's murder.

"If the authorities do not provide him [Ali's father] justice, he will go on a hunger strike till he starves to death," threatened Mukhtar Begum.

However, Syed Azhar Shah, Investigation Officer, said Ali's family has not cooperated with the police. "I swear we have been trying our best to arrest the accused men. One of them, Liaqat, will be imprisoned as the court will dismiss his interim bail on June 30," he said.

The accused person's homes have been locked up and a police team raids them whenever they receive any reports that the men are there, he explained.

He dismissed allegations that Sadiqabad Police was being influenced by political pressure.

The outgoing Regional Police Officer (RPO) Aslam Tarin, who was promoted to Capital City Police Officer (CCPO) earlier this month, told The Express Tribune that the murder case is getting complicated as Muhammad Tanvir Butt, head of the Prime Minister's Grievance Cell, sent a letter on May 31 to the Inspector General of Police, Punjab, and the City Police Officer, Rawalpindi to take action against the accused.

These letters were a follow-up to a similar letter sent on February 18.

The letters contained requests for the arrest of the accused persons as well as the protection of life and property of Ali's family.

Action has yet to be taken by police in response to this letter, which had directed authorities to take action and report to the Prime Minister's Secretariat by June 15.

Finally, Alayas Saddiqi, Advocate, counsel for Liaqat, said his client will present his defence in court on June 30, but refused to comment on the case of Ali's murder or about the other accused men.

Published in The Express Tribune, June 28th, 2010.
COMMENTS
Comments are moderated and generally will be posted if they are on-topic and not abusive.
For more information, please see our Comments FAQ