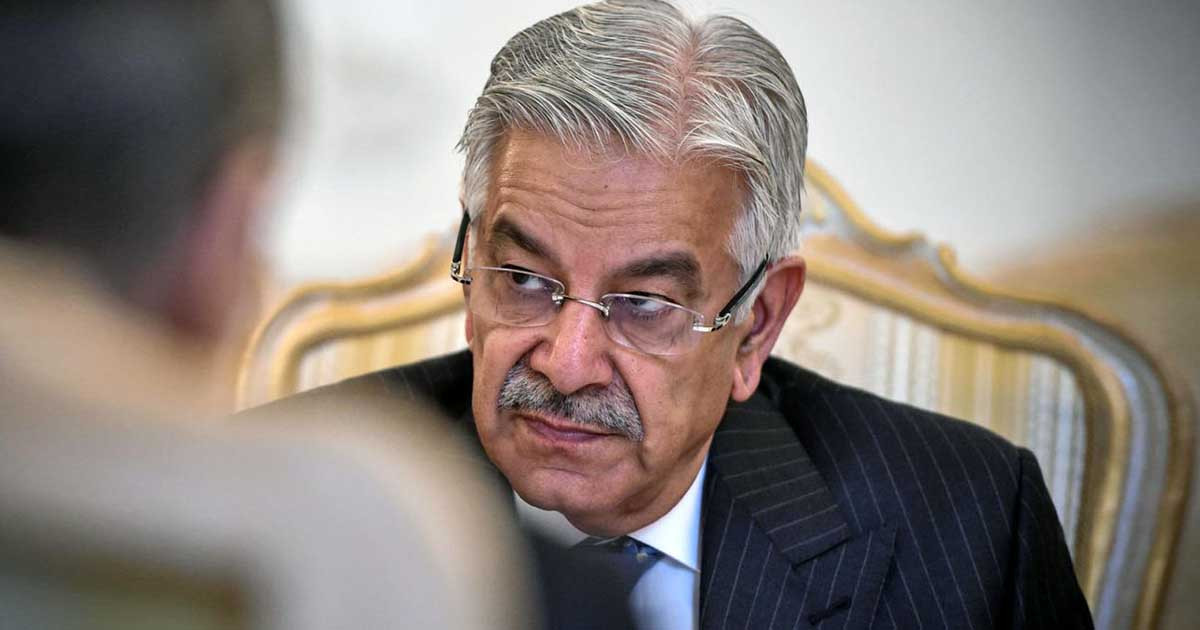 ---
Defence Minister Khawaja Asif has defended the government's decision to try civilians in military courts, calling their alleged attacks on state installations during May 9 protests an "act of rebellion against the state".
In an interview with Al Jazeera on Wednesday, Asif said that the arrests of thousands of civilians over protests sparked in the aftermath of Pakistan Tehreek-e-Insaf (PTI) chief Imran Khan's arrest were justified. He alleged that army installations were intentionally targeted.
"These people attacked their [the military's] offices. They attacked their houses. They attacked their installations, such as air bases," Asif said in an interview on Wednesday. "They planned it. It was not spontaneous. You must understand the gravity of the offence, the gravity of events which took place."
Read May 9 events deplorable and condemnable: COAS
Using this line of argument, the Defence Minister told Al Jazeera that "there is going to be absolute transparency in these cases," he said. "There are three layers of appeals that go through the army chief, the high court and then the Supreme Court."
"These people actually challenged the state. If it was against the political government, there was no problem. Criticising and challenging the political government is perfectly fine, but these people singularly chose to target army installations on May 9 and 10," he stressed.
Asif added that Imran Khan "thinks his adversary is the armed forces of Pakistan and not any political party. If there was an army government or a martial law, you [can] challenge that, but not the institution [itself]".
COMMENTS
Comments are moderated and generally will be posted if they are on-topic and not abusive.
For more information, please see our Comments FAQ