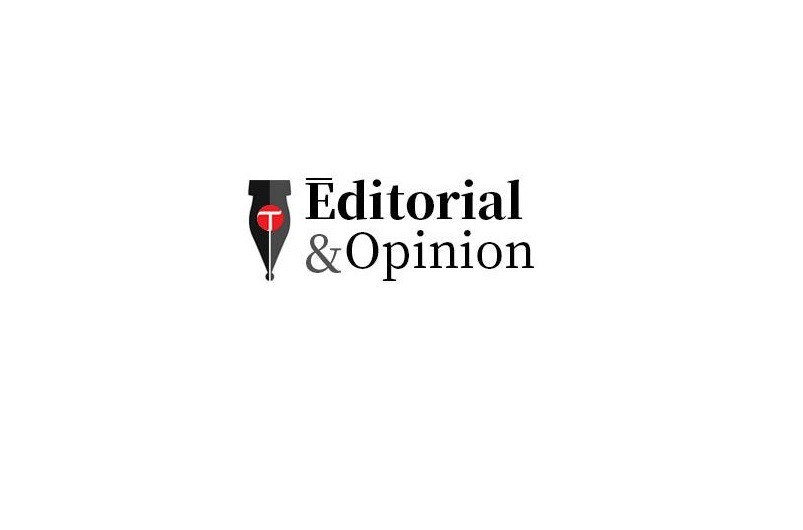 ---
The I2U2 group — comprising the US, Israel, India, and the United Arab Emirates — is emerging as a new coalition in West Asia. Its footprints are embedded in the Abraham Accords that take a cue from the landmark Israel and UAE accord, which later on were pursued by many other Arab countries. The stated purpose of I2U2 is the establishment of an ideal international platform for economic development. The group primarily focuses on infrastructure, transport and maritime security. I2U2 is limited to West-Asia.
Several debates concerning I2U2 have emerged over multiple platforms, leading to opinions that it will form another Quad to counterbalance China in West Asia and counter Russian aggression against Ukraine. Furthermore, the new group in West Asia is also anticipated to detract the Arab world from China.
The new Quad in the Middle East is likely to be India's next coalition in the region as it will help India to new regionalism in the West. It also draws India into a new alliance with the US. Moreover, it would prove to be a gateway of new opportunities for India in big data, artificial intelligence, quantum computing, exports of product international markets, and so on. India preserves the policy of de-hyphenation and is a strong supporter of the Abraham Accords.
UAE on the other hand is one of the largest trade partners of India and is seeking for expanding its business format to diversify its economy to look for business opportunities in the region. Israel and UAE are working on multiple mutual interests. Israel also strives for good relations with Arab countries. The series of Abraham Accords between Israel and UAE indulged both countries in multiple forums to reach mutual benefits.
Meanwhile, the US hopes that cooperation with I2U2 countries in West Asia will replace China and lead to the emergence and development of a defence security dimension that can confront China. Thus, the US, which is remarkably more developed than its I2U2 partners and geographically distant from them, cares less about I2U2's exclusive aims and will ultimately be interested in geopolitical coherence in the region.
Trade relations among I2U2 countries have got a fillip by mutually significant sectors. India is the largest importer of Israeli weapons — constituting about 45% of all Israeli-produced weapons. Bilateral trade between India and Israel increased from $900 million in 2000 to $7.86 billion in 2021-22. The total Israeli investment in Indian projects till 2021 have been valued at $270 million. Similarly, UAE is the 9th biggest investor in India in terms of FDI. UAE's investment in India is estimated to be around $17-18 billion, of which $11.67 billion is in the form of FDI while the remaining is portfolio investment. The trade exchange between the UAE and Israel has increased from $125 million in 2020 to $700 million in 2021-22. The US is the biggest trading partner of Israel. US imports to Israel are around $13 billion while its exports stand at around $8 billion. Electronics was the top category of US exports ($2.58 billion), accounting for approximately 17% of total exports in 2020. Other top categories of US exports in 2020 included: nuclear materials including reactors and machinery ($2.51 billion); passenger vehicles ($1.8 billion); and aircraft and spacecraft ($1.5 billion). Bilateral US-India trade in goods and services jumped from $120.6 billion in 2020 to $159.1 billion in 2021, signaling resilience in the commercial relationship between the US and India. The US has remained India's largest trading partner, with exports of goods and services to the US being worth $102.3 billion.
On the far end, China's growing economy has invested about $22 billion in 15 West Asian countries that are common allies of the US, except for Iran. China has economic cooperation with Saudi Arabia, Egypt and UAE, and a 25-year cooperation deal with Iran. Likewise, China is one of the few countries that have good relations with both Israel and Arab countries. Despite key differences between Israel and China regarding geopolitics, both are engaging in bilateral economic cooperation. Bilateral trade between Israel and China is $22.8 billion, determining the potential of bilateral economic and trade cooperation. Chinese technology companies are increasing their investments in Israel. There are several projects in Israel that China is working on such as a light rail and a shipping port. Israeli and Chinese officials signed a $300 million trade agreement in Beijing, which will increase the Israeli exports of environmentally-friendly agricultural and energy technologies to China.
China perceives I2U2 as another US-led group that aims to counter its growing influence in West Asia. It depicts it as another alliance-building attempt by the Biden administration. The objective of I2U2 to collaborate on infrastructure is another approach to countering China's Belt and Road Initiative. Furthermore, India's approach to the US for constraining China is another suspicious point for Beijing to be cautious about the West Asian coalition under the US. Joe Biden's confrontational utterances to out compete China and counter balance Russian aggression against Ukraine demonstrates the possibility of the formation of another Quad in West Asia. This may in turn boost malicious tensions between China and the US.
That being said, it is improbable that this group will morph into an anti-China bloc. From the perspective of Israel, it will be a helpful platform to cooperate with India and UAE. Eventually, with help of UAE, it can improve its relation and endorsement in West Asia through investment and trade by using multilateral forums. From the standpoint of UAE, this could be a game changer as it will bring lots of investment and contemporary technologies to the country. In addition, UAE being part of such a group will increase its popularity among the Gulf and West Asian countries. It will also give prestige to UAE to work as a mediator on various ongoing issues with Israel. Moreover, India has good economic relations with China, which may weaken in the formation of this group. Ultimately, it is highly unlikely that the US will be able to contrive this group as an anti-China forum to counter China. Thus, geopolitical realities herald the absence of an explicit challenge to the growing influence of China in West Asia.
COMMENTS
Comments are moderated and generally will be posted if they are on-topic and not abusive.
For more information, please see our Comments FAQ