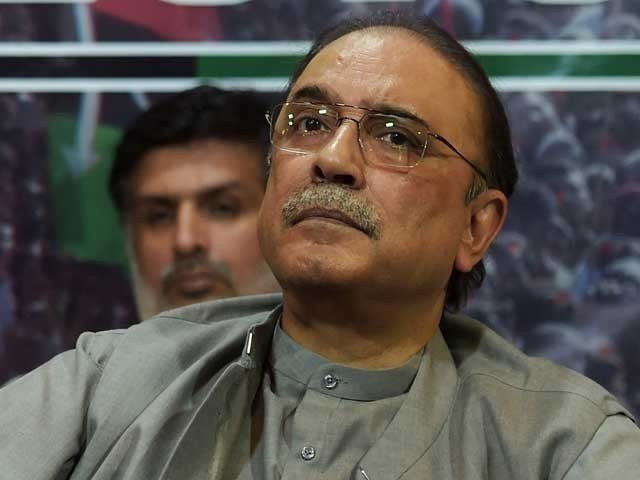 ---
As the country is reeling from spiralling inflation, former president and PPP co-chairperson Asif Ali Zardari, whose party is a major partner in the ruling coalition, suggested to the government on Tuesday to set the monthly minimum wage of labourers at Rs35000 to provide relief to them.
The former president urged the PML-N government that an official decision should be made to raise the minimum wage from Rs25000 to Rs35000 to help workers cope with rising cost of living.
The government should take steps to redress the problems and difficulties of the labourers and resolve their issues, he added.
The PPP leader said that it was the responsibility and duty of a government to provide relief to the people.
The short-term inflation measured by the Sensitive Price Index (SPI) reached 30.6% on a year-on-year basis in the week ending on January 5.
During the week under review, the prices of 23 items increased including firewood, salt powder, plain bread, onions, garlic, mutton, beef, chicken, flour, moong lentil, mash lentil, split chickpeas, irri-6 rice, yoghurt and fresh milk.
Also read: Pakistanis weighed down by inflation
The price of chicken meat went up by 16.09%, basmati rice by 5.16%, flour by 4.87 %, bananas by 2.97 % and onions by 2.65% on a weekly basis.
According to the statistics of the week under review, the inflation rate for the group with income of up to Rs17,732 per month on an annual basis was 29.60%.
Similarly, the group with income from Rs17,733 to Rs22,888 per month, the inflation rate stood at 30.06%.
For the group having income from Rs22,889 to Rs29,517 per month, the inflation came to 31.88%.
For those having an income from Rs29,518 to Rs44,175 rupees per month, the inflation rate was 32.92%.
The rate of inflation has been 30.59% for the group having monthly income of more than Rs44,176.
COMMENTS
Comments are moderated and generally will be posted if they are on-topic and not abusive.
For more information, please see our Comments FAQ