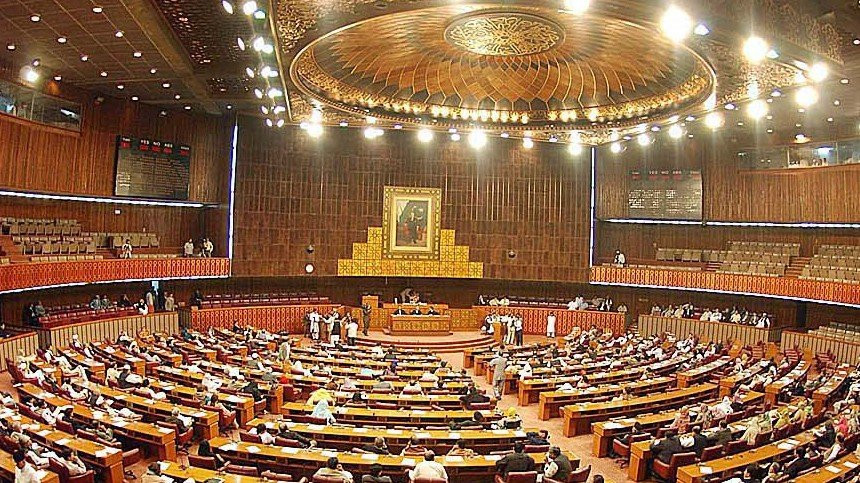 ---
ISLAMABAD:
Lawmakers in the upper house of parliament strongly condemned the terrorist attacks in the country on Monday, while expressing concern over flour shortage and hike in prices of petroleum products.
During the session, chaired by Chairman Sadiq Sanjrani, even the treasury lawmakers vent their anger against the government over the rising inflation. The Senate Opposition Leader Shahzad Waseem said fuel price hike depicted government's helplessness.
"Should we sit on the government benches," Senator Kamran Murtaza of the treasury benches asked. For how long will we keep blaming Imran Khan. We are in government for 10 months. People are dying while standing in the queue for flour," he told the house.
Opposition Leader Shahzad Waseem said that the government increased the price of petrol by Rs35 on Sunday, while a federal minister had indicated that the gas tariff would also be increased. "This is nothing but the incompetence of this government," he added.
The house offered Fateha for the martyrs of Peshawar suicide attack and those who lost life in Bela road accident. Senator Azam Nazir Tarar said that terrorism had its roots in Pakistan for four decades. He also said that fuel price hike was a bitter pill.
Food Minister Tariq Bashir Cheema also expressed his concern over the current situation in the country. "We call Pakistan an agricultural country but the reality is different. Wheat is available in abundance in the country, so why is there a flour crisis," he said, adding that there was smuggling of the commodity.
Also during the session Senator Haji Hidayatullah was criticised by fellow lawmakers for his cetain remarks about the Quaid-i-Azam. Senators Asif Kirmani and Dr Zarqa Suharwardy Taimur protested against the remarks. Later, Senator Haji Hidayatullah took back his words.
The house also approved the Factories Act Amendment Bill 2022 and the Federal Universities Amendment Bill 2022, while two bills were introduced, which had been referred to the committees concerned. The session was adjourned till Tuesday morning.
COMMENTS
Comments are moderated and generally will be posted if they are on-topic and not abusive.
For more information, please see our Comments FAQ