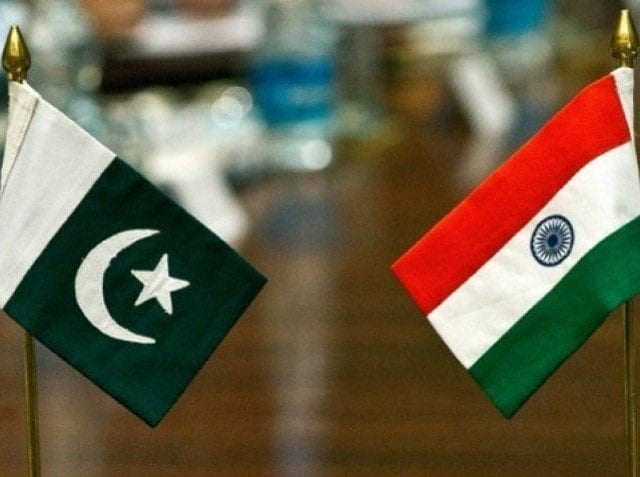 ---
ISLAMABAD:
The Foreign Office on Thursday officially confirmed the Indian invitation for Foreign Minister Bilawal Bhutto Zardari to attend the meeting of Shanghai Cooperation Organization (SCO), terming it a "standard practice" and saying the decision will be taken in "due course".
The Express Tribune reported first that India had invited the foreign minister to the SCO meeting scheduled to take place in Goa in May. India being the current president of the SCO is scheduled to host a series of events, including a meeting of the foreign ministers as well as a summit this year.
The meeting of FMs is due to take place in Goa, the tourist destination in south India and the meeting of heads of governments is scheduled to be held in New Delhi in June.
"Both Pakistan and India are members of the Shanghai Cooperation Organization. [The] SCO is an important transregional organisation that aims to strengthen economic linkages and cooperation among its member states in different fields," spokesperson Mumtaz Zahra Baloch told a weekly news briefing here.
"India is holding the rotating chairmanship of the SCO Council of Heads of State for the year 2022-2023. Every year, the SCO develops a calendar of activities, which include the meeting of FMs. In that capacity, the chair extends invitation to all member states," she explained while replying to a question.
"As in the past, these invitations are being processed as per standard procedures and a decision will be taken in due course," she added.
The SCO meetings come at a time when tensions continue to persist between Pakistan and India. Hina Rabbani Khar visited India in 2011 when she was the foreign minister. Since then, there has never been a high profile visit from the Pakistan side, though Indian Prime Minister Narendra Modi made a surprise stopover in Lahore in December 2015 on his way back home from Afghanistan.
To another question, the spokesperson indirectly rebutted the claims made by former US secretary of state Mike Pompeo in his book that Pakistan was preparing for a nuclear attack in February 2019 in the wake of the Balakot incident following the Pulwama attack.
"This is the personal account of one individual. The international community knows fully well who the belligerent party was during the events of February 2019," the spokesperson said.
"The international community is fully aware of the restraint and responsibility displayed by Pakistan and the steps we took to de-escalate the situation in contrast to the highly irresponsible posturing and war hysteria by India. At the same time, we demonstrated our firm resolve to take action to safeguard our territorial integrity and security against any form of aggression," she maintained.
Pompeo, who served during President Trump's term, claimed in the book that it were the US efforts that prevented a potential nuclear conflict between the two South Asian neighbours.
COMMENTS
Comments are moderated and generally will be posted if they are on-topic and not abusive.
For more information, please see our Comments FAQ