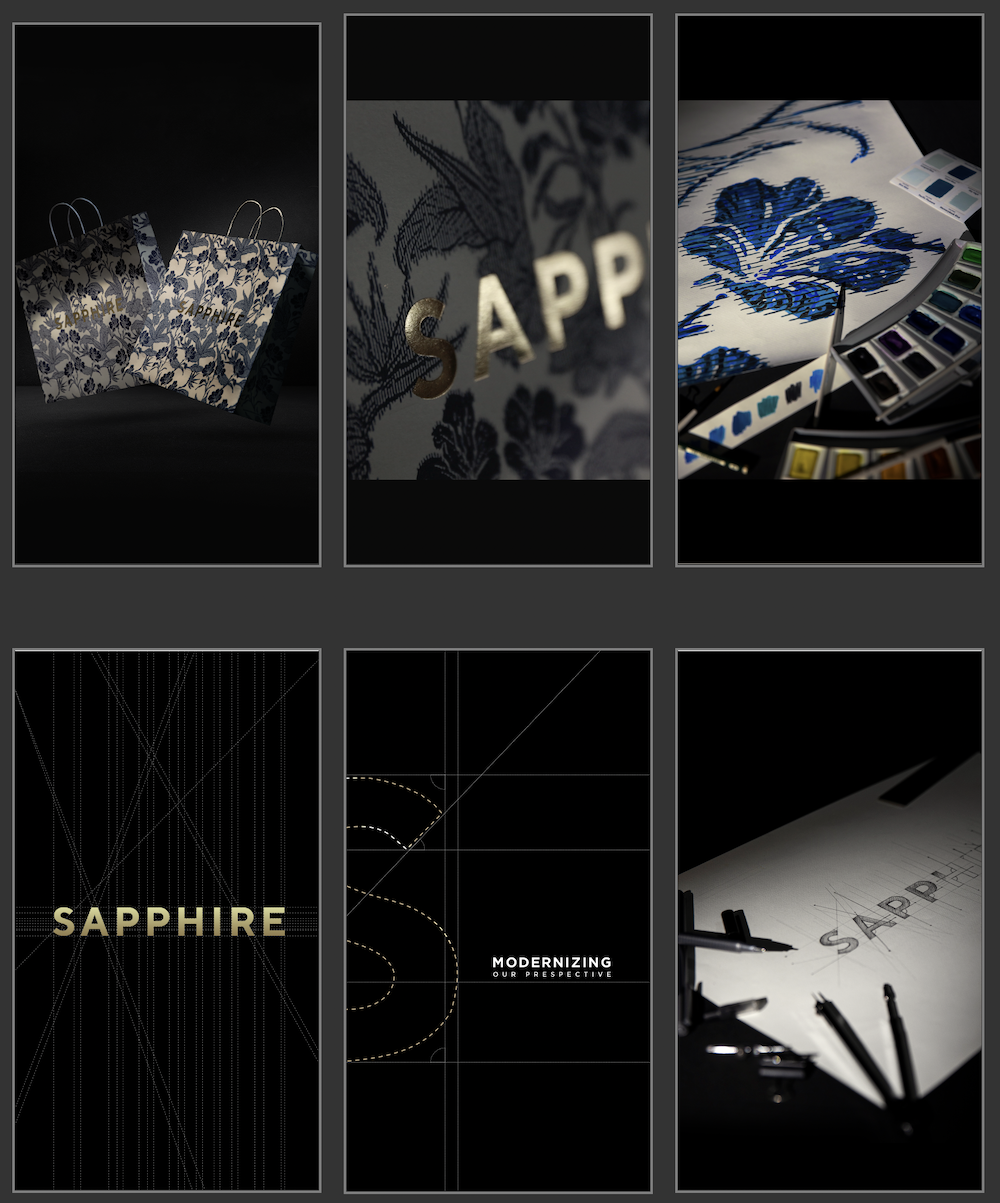 ---
With hundreds, if not thousands, of apparel businesses trying to make a name for themselves, strong brand image and values are crucial for companies to differentiate themselves from their competitors.
In this digital world, a strong brand identity provides invaluable benefits, even for brands like SAPPHIRE that need no introduction in the fashion and apparel sector. The high-quality fabric, competitive prices, and exemplary designs have helped SAPPHIRE build a loyal customer network.
With its inception in 2014, SAPPHIRE has come a long way in establishing itself as a trendy brand with affordable options for all. Over the years SAPPHIRE has received immense love for its expanded product range that includes Menswear, Kids Clothing, Western Wear, Modest Wear and non-apparel lines such as Home and Beauty.
However, brands looking to stay relevant in this fast-paced era must keep up with the ever-evolving customer demands, tastes, habits, and new fashion trends. Sustainability is another factor that's inspiring many brands worldwide to adapt to eco-friendlier business practices. SAPPHIRE being a forerunner in the apparel world is keeping up by rebranding in 2023.

Yes, the brand has decided to adopt a contemporary, yet timeless look for its new branding that modernises its perspective in offering a complete lifestyle to customers, and focuses on the ideals of modernism, quality and sustainability. The brand is evolving to become even more progressive, creative, and mindful.

From a bird ident to a minimalist logo
The bird logo instantly grabbed the attention of shoppers who preferred the animal print apparel designs that once dominated the prints at SAPPHIRE. However, the letter-based logo provides a cleaner visual identity.
The minimalist bold font perfectly reflects both feminine and masculine products. The modern typeface strategically ensures longevity, while helping the pioneer fashion brand remain relevant to the ever-evolving trends.
SAPPHIRE has introduced the next generation of its carrier bags made from 100% recycled and recyclable paper as a first step in transforming its visual identity to inspire change in the Pakistani apparel industry. These new bags, decorated in blooming florals and blue summer skies, symbolise the brand's commitment to reducing waste.
A nominal fee will be charged for the bags, the proceeds of which will go towards SAPPHIRE's ongoing sustainability programme, where SAPPHIRE has already made big strides in repurposing fabrics, installing solar panels across its stores, reducing plastic usage, and minimising manufacturing waste.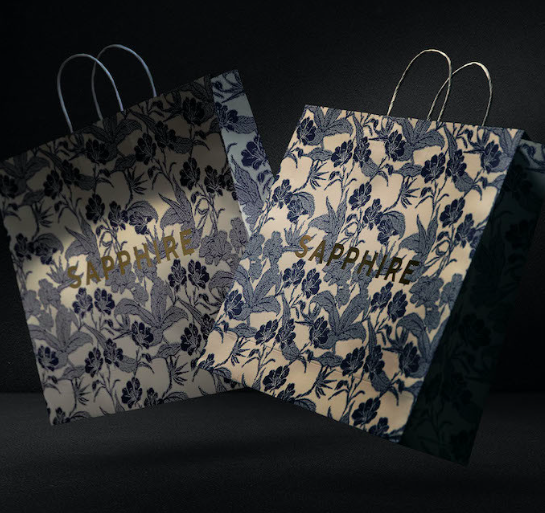 Considering that modern consumers are all about "less is more" and "minimalism," adopting a more contemporary look makes perfect sense.
In light of the growing awareness of the importance of sustainable business practices to combat global warming, SAPPHIRE's revamped look, which it intends to refine over the coming year, comes as a refreshing start to the new year - one that we expect many brands to follow.
COMMENTS
Comments are moderated and generally will be posted if they are on-topic and not abusive.
For more information, please see our Comments FAQ