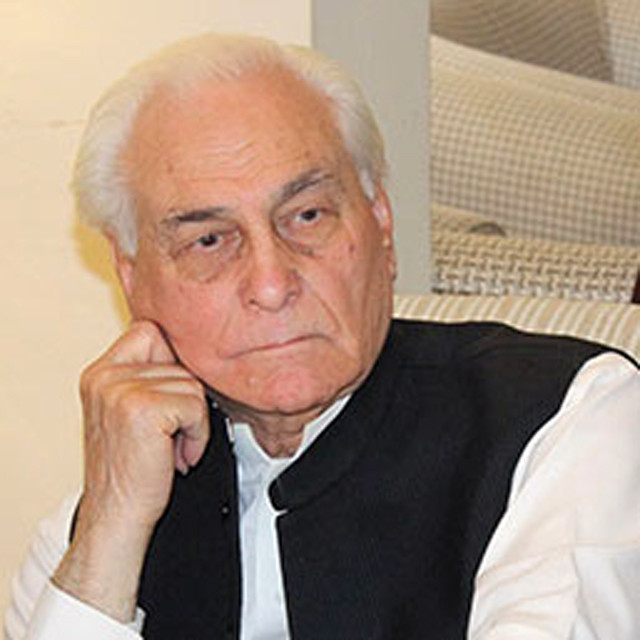 ---
PESHAWAR:
Khyber-Pakhtunkhwa (K-P) Caretaker Chief Minister Muhammad Azam Khan has decided to take up the financial issues and matters related to the law and order with the Centre.
He said that he would have a formal meeting with the prime minister to apprise him of the issues.
He chaired an important meeting to review the overall law and order situation, economic conditions and financial issues of the province.
Chief Secretary Dr Shehzad Bangash, IGP Muazzam Jah Ansari, Principal Secretary to CM Amjid Ali Khan, administrative secretaries of departments concerned and senior police officials attended the meeting.
He termed the current law and order situation and financial issues of the province a cause of concern and added that his government will go all out to resolve these matters on priority basis.
He said that attacks on police force were worrisome, adding that the caretaker setup of the province will pay special attention to law and order and all available resources would be utilized to improve the situation.
He said that the matter of strengthening of police department, especially the Counter Terrorism Department (CTD), would be taken up with the federal government.
The meeting decided in principle to review the existing mechanism of deployment of police guards with ex-public representatives, ex-bureaucrats and other individuals and the quarters concerned were directed to come up with proposals to this effect.
The meeting was informed that currently, more than 4,000 police personnel were deployed as security guards with various individuals including ex-public representatives and ex-bureaucrats.
The caretaker chief minister made it clear that in view of the current situation, the provincial government could not afford sparing such a huge number of police for the security of individuals. However, police guards would be provided to those who really need it.
He appreciated the role of K-P police and said that the force is fighting terrorism on the frontline, rendering huge sacrifices.
He urged upon the public to have a close eye on anti-social elements around them, and extend support to police in this regard.
Meanwhile, the participants were briefed in depth about the overall law and order, initiatives so far taken by the police department to counter terrorism and future course of action.
The meeting was informed that during the year 2022, a total of 494 terrorist attacks occurred across the province. As many as 119 police personnel were martyred and 112 injured in these attacks.
More than 21,000 search and strike operations were conducted and over 33,000 suspects were detained.
The forum was further informed that during the last one year, 812 terrorists were arrested by CTD. Similarly, more than 62,000 weapons were recovered.
Published in The Express Tribune, January 25th, 2023.
COMMENTS
Comments are moderated and generally will be posted if they are on-topic and not abusive.
For more information, please see our Comments FAQ