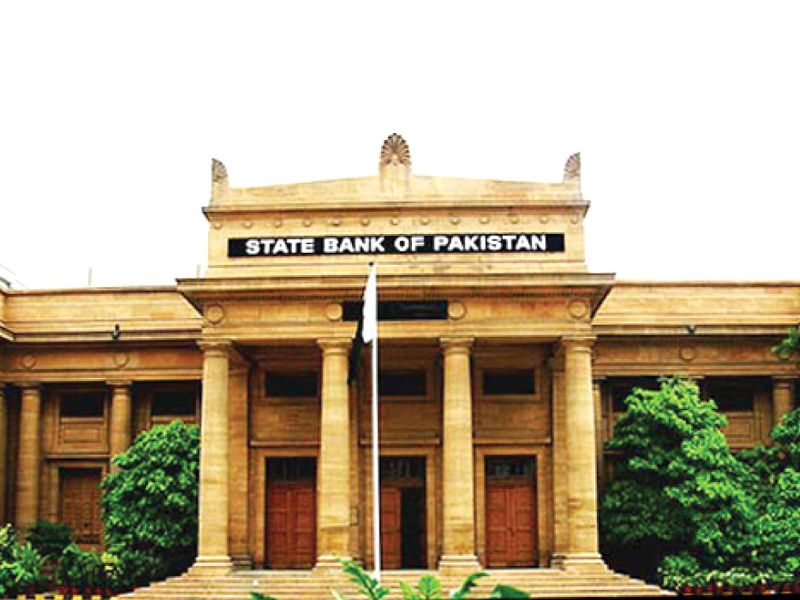 ---
KARACHI:
The State Bank of Pakistan (SBP) on Monday announced a one-time facility for import-driven businesses in crisis, as it directed commercial banks to process import documents to release a majority of goods stuck at the Karachi ports.
The directives are expected to gradually ease the crisis of imported raw material across the industries and reopen factories closed in Pakistan for the time being.
The imported goods currently stuck at the domestic ports include food items such as wheat, pulses and onions – along with medicines and medical equipment.
The central bank has asked the commercial banks to process all those documents that ensure the imports were made from international suppliers on credit for a minimum of 180 days or more. The banks were also directed to facilitate imports on international financing arranged by the traders themselves.
Once again, the SBP directed the banks to facilitate the import of food, medicines and energy as a top priority. Last week, the central bank faced stiff criticism for halting 6,000 containers at Karachi port.
According to a statement from the SBP, "In order to facilitate businesses, the central bank withdrew the requirement of a prior approval of imports (falling under HS code Chapters, 84, 85 and certain items under HS code Chapter 87) and instead gave general guidance to the banks to prioritise the import of certain essential items such as food, pharmaceutical and energy.
The business community, including various trade bodies and chambers of commerce, highlighted that a large number of shipping containers carrying imported goods are stuck at the ports due to delays in the release of shipping documents from banks.
"Consequently, SBP has advised banks to provide 'one-time' facilitation to all those importers who could either extend their payment terms to 180 days (or beyond) or arrange funds from abroad to settle their pending import payments."
As per details, banks have been advised to process and release documents of shipments and goods until March 31, 2023 that have already arrived at a port in Pakistan, or have been shipped on or before January 18, 2023.
"Further, banks have been advised to educate their customers to inform their banks before initiating any import transactions to avoid any complications in the future," the SBP said.
On another occasion, Federal Minister for Maritime Affairs Faisal Subzwari on Monday announced waiving off charges imposed on the containers stuck at Karachi Port and Port Qasim to facilitate importers.
Addressing a news conference at the Karachi Port Trust (KPT) head office, the minister said that"100% charges of port authorities for the containers stuck at the ports were being waived off and a notification in this regard will be issued by the Ministry of Maritime Affairs."
"Apart from the charges levied by the port authorities, the shipping line industry and container terminals operators are also being urged to dispense similar waivers, said Subzwari. He further highlighted that, for several days, the government had been holding discussions with relevant stakeholders to settle the issue of containers stuck at the ports. To resolve the shipping lines problems, containers are being moved to other places free of charge, said the minister.
"Pakistan International Container Terminal (PICT) has announced that it will provide its off-dock terminal free of charge," he added.
WITH ADDITIONAL INPUT FROM APP
COMMENTS
Comments are moderated and generally will be posted if they are on-topic and not abusive.
For more information, please see our Comments FAQ