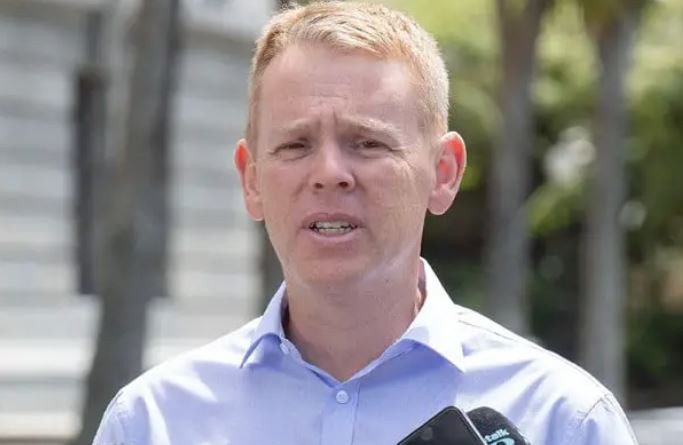 ---
New Zealand's ruling Labor Party on Sunday chose former Covid minister Chris Hopkins to replace the charismatic Jacinda Ardern as its new leader and become the country's next prime minister.
Hopkins, 44, was the sole nominee for the job and his confirmation at the party meeting on Sunday, known as the Labor caucus, was largely a formality.
His appointment to the top job follows the sudden resignation of Ardern on Thursday, who said he was "no longer in the tank" to lead the country.
"This is the greatest honor and the greatest responsibility of my life," Hopkins said at a news conference announcing his appointment. "I am motivated and excited by the challenge ahead."
Hopkins was quick to acknowledge the leadership of Ardern, who she described as one of New Zealand's greatest prime ministers and an inspiration for women and girls everywhere.
"She gave voice to people who were often ignored in times of challenge and deliberately set out to do politics in a different way," Hopkins said.
But some hate Ardern She added that what she faced during her tenure was a reminder that "we have a way to go to ensure that women in leadership are respected as much as their male counterparts".
Known as "Chippy", Hopkins built a reputation for his ability to deal with COVID-19 and was a trouble-shooter. Ardern When other cabinet ministers were struggling.
Elected to parliament for the first time in 2008, he became a household name in the face of the government's response to the pandemic. He was appointed Health Minister in July 2020 before becoming the Covid Response Minister later in the year.
Hopkins nominated Carmel Cipolloni as Deputy Prime Minister, New Zealand's first Pacific Deputy Prime Minister.
Cipolloni, 46, is of Samoan, Tongan and New Zealand European descent and lives in Auckland. She holds a number of portfolios including social development and employment and arts, culture and heritage.
Hopkins said the rest of his team would be announced later.
Also read: Nine killed in mass shooting in Los Angeles area, police say
Hopkins said she has seen the media focus on Ardern's personal life, and wants to keep her two young children and her family out of the limelight.
He said that a year ago he and his wife decided to separate. "She is still my best friend but we have made this decision in the best interests of our family."
Local polls showed that Hopkins was the most popular potential candidate among voters. Although Ardern was popular early in her five-and-a-half-year term, her ratings have fallen in response to tougher COVID restrictions, rising living costs and mortgage rates, and concerns about crime.
Hopkins has a tough road ahead with Labor trailing the opposition in opinion polls and the country expected to slip into recession in the next quarter ahead of a general election in October. 14.
Hopkins acknowledged he was taking over at a difficult time, and said his government would focus on "bread and butter issues".
"Over the coming week, Cabinet will make decisions about reining in some programs and projects that are not necessary at this time. We will focus on New Zealand's middle and low-income and small businesses that (have) Hard to get by," he said.
He said that the economy is in good condition.
"Our books and our economy are in better shape than many around the world and we are committed to helping New Zealanders through these difficult economic times," he said.
Before Hopkins became prime minister, Ardern would tender her resignation to Governor-General Cindy Carew, King Charles' representative in New Zealand. Caro is to appoint Hopkins to the role and he will be sworn in. Hopkins said he will be sworn in on Wednesday.
COMMENTS
Comments are moderated and generally will be posted if they are on-topic and not abusive.
For more information, please see our Comments FAQ