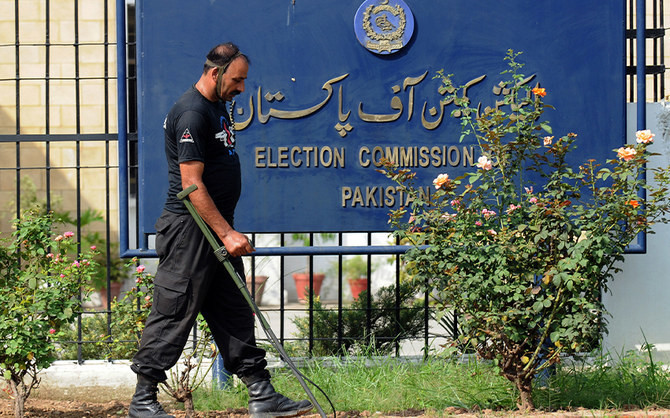 ---
The parliamentary committee of the Punjab Assembly could not agree on the appointment of caretaker chief minister, after which the matter will be referred to the Election Commission of Pakistan, Express News reported.
A meeting of the six-member committee, comprising three members from each treasury and opposition benches, was held under the chairmanship of Speaker Sibtain Khan which discussed nominations for the high-profile post provided by both sides.
During the meeting, the opposition insisted on naming two of its candidates whereas the government members suggested naming Ahmed Sukhera and Naved Akram Cheema as caretaker CM of Punjab.
Consequently, the members of the parliamentary committee could not agree on any name after which the matter will be referred to the ECP tonight.
Read more: Elahi unveils potential candidates for caretaker Punjab CM
The ECP will not appoint anyone out of the names provided by both sides including Mohsin Naqvi, Ahad Cheema, Naved Akram Cheema and Ahmed Nawaz Sukhera.
As per the Constitution, the ECP would have to appoint caretaker CM within 48 hours.
The process to install a caretaker set-up in Punjab was set in motion on Saturday after the provincial assembly was allowed to dissolve automatically as Governor Balighur Rehman refrained from giving his assent to Chief Minister Pervaiz Elahi's dissolution advice.
Following the dissolution of the Punjab Assembly, Rehman sent letters to CM Elahi and Leader of the Opposition Hamza Shehbaz for the appointment of a unanimous caretaker chief minister.
Later, both leaders had provided three names each.
COMMENTS
Comments are moderated and generally will be posted if they are on-topic and not abusive.
For more information, please see our Comments FAQ