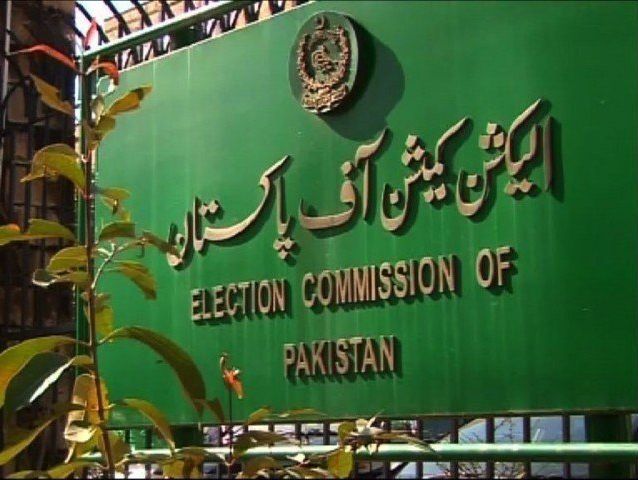 ---
ISLAMABAD:
The Election Commission of Pakistan (ECP) on Wednesday took notice of irregularities in six Karachi union councils on the request of Jamaat-i-Islami (JI).
The UCs in question include three in Orangi Town and one each in Mominabad, Gulshan-i-Iqbal and Manghopir.
The ECP fixed their cases for hearing on January 23 (Monday) and issued notices to Sindh Election Commissioner Ejaz Anwar Chauhan, the district returning officers, returning officers, winning candidates and the runner-up candidates of the UCs concerned.
It is pertinent to mention that the second phase of the local government elections was held in 16 districts of Sindh on Sunday. However, the polls plunged into uncertainty after it took more than 36 hours of delay to announce the results.
The delay prompted rigging claims from JI, PTI and other parties and blamed the Election Commission of Pakistan for mismanagement. The opposition also accused the provincial administration of "rigging and managing things" in its favour.
The contesting parties in Karachi remained unsure about their mandate until Tuesday, with an official of the electoral watchdog in Sindh asserting that it might take another day to finalise the results.
As the results finally came out, the PPP stood victorious, with the JI trailing behind it.
However, workers of JI and PTI held protests in Karachi, leading to injuries of some as clashes took place.
On Wednesday, PTI and PPP workers clashed outside the Keamari deputy commissioner's (DC) office in Karachi, pelting either side with stones during the consolidation of the results.
JI, which secured 86 seats according to results of Karachi's all 235 union councils claimed on Tuesday that it had won three more seats.
Similarly, the PPP claimed that its candidate in the union council No. 6 of Chanesar Town had been declared as the winner after a recount. The seat was earlier bagged by JI.
COMMENTS
Comments are moderated and generally will be posted if they are on-topic and not abusive.
For more information, please see our Comments FAQ