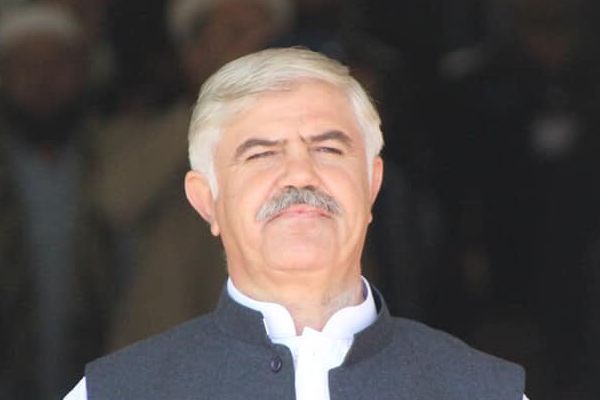 ---
PESHAWAR:
Khyber-Pakhtunkhwa (K-P) Chief Minister Mahmood Khan has approved first-ever urban policy and its action plan.
He chaired the second meeting of the Land Use and Building Control Council on Wednesday which formally accorded approval to the Khyber-Pakhtunkhwa Urban Policy 2030 along with its action plan.
K-P has become the first province across the country with an urban policy. The council also approved master plans for Mardan city, Wana urban areas in South Wazirstan and urban areas of Miran Shah and Mir Ali (North Wazirstan).
The policy has been prepared by the Urban Policy and Planning Unit and Sub-National Governance Programme after a thorough consultative effort spanning over 12 months. The policy has inputs from both local and foreign experts as well as public input obtained through massive advertisement via print, electronic and social media, webinars, and seminars across the province.
The chief minister stressed effective implementation of the master plans and directed the authorities to come up with a pragmatic implementation mechanism within the next three months, adding that ultimate goal behind all this effort is to have a well-organized and useful land use and management system in accordance with the contemporary needs and requirements of the cities and urban centres in the province.
"Streamlining the civic facilities in all sectors is the need of hour. We cannot afford any delay or negligence," he added.
Briefing about the major components and principles of the urban policy, it was revealed that the policy applies to all cities across the province and will be applicable to urban area development authorities and the authorities under the K-P tourism act.
Policy targets will be reviewed after every two years till 2030, and then developed for three to five years on rolling basis.
The policy encourages development of smart cities, having due consideration of social, environmental and gender considerations in city development.
The city administrators will have the flexibility to chalk out their own city management plans in accordance with the needs and requirements of their respective areas.
Key components of urban policy include land use and floor area planning, affordable housing, economic & real estate development, municipal services & livability, traffic & mobility ease, tourism in cities and in the northern zone; institutional capacity building to implement policy properly and strategic city management planning etc.
The forum was also briefed in details about the master planning for cities and was informed that the master planning of four cities, Mardan, Wana, Miran Shah and Mir Ali, has been completed whereas master plans of 16 other major cities of the province will also be completed by March this year.
These master plans will make it easier for planning and development department to conceive, design, implement and monitor development schemes.
The master plans will also ensure that the guiding principles of the provincial government regarding preservation of agricultural land and other green areas are not violated.
These master plans have been prepared keeping in view the projected population of the cities by 2042 and increasing demand of civic facilities in near future.
Current land uses and population density have been observed carefully and viable master plans have been finalized in consultation with all the stakeholders.
Published in The Express Tribune, January 19th, 2023.
COMMENTS
Comments are moderated and generally will be posted if they are on-topic and not abusive.
For more information, please see our Comments FAQ