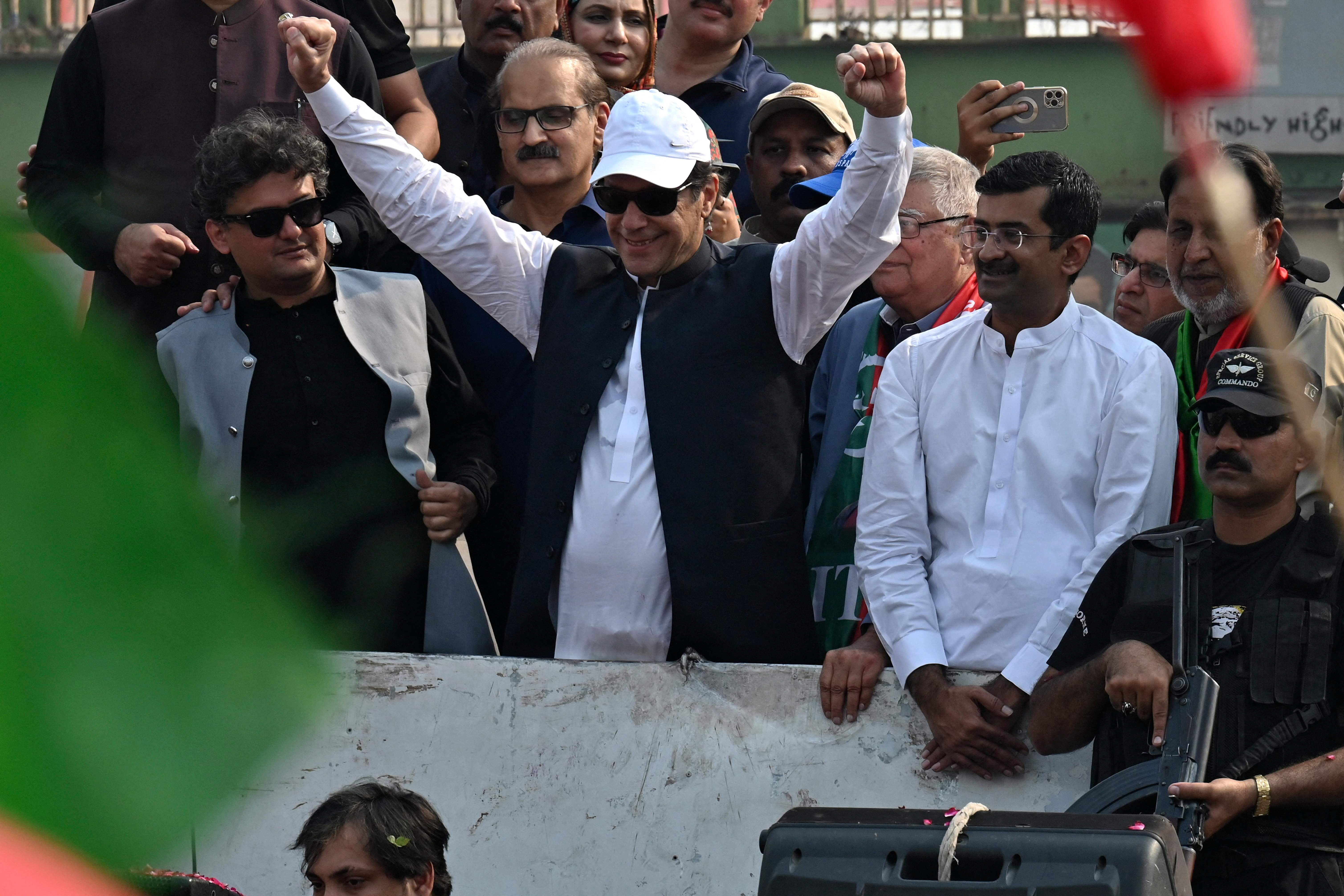 ---
PTI Chairman and former prime minister Imran Khan has once again decided to contest by-elections in all 33 National Assembly constituencies that fell vacant after resignations of the party's 35 lawmakers were accepted by the speaker on Tuesday.
National Assembly Speaker Raja Pervez Ashraf earlier today accepted the resignations of 35 Pakistan Tehreek-e-Insaf (PTI) lawmakers that also included two MNAs elected from reserved seats, who had resigned from their seats in April last year following the ouster of former PM Imran Khan.
"Tehreek-e-Insaf will contest elections on all the seats and Imran Khan will be the candidate of Tehreek-e-Insaf on these thirty-three seats," PTI leader Fawad Chaudhry said in a brief statement on Twitter.
تحریک انصاف تمام نشستوں پر الیکشن لڑے گی اور عمران خان ان تینتیس نشستوں پر تحریک انصاف کے امیدوار ہوں گے

— Ch Fawad Hussain (@fawadchaudhry) January 17, 2023
In October last year, Imran Khan won six National Assembly seats for the PTI in a by-election that was seen as a direct contest between the former ruling party and the current ruling coalition, which also grabbed two seats.
Also read: NA speaker accepts resignations of 35 PTI MNAs
Out of the eight National Assembly seats previously held by the PTI, Imran contested on seven, while Meher Bano Qureshi was to defend the party's bastion in Multan. However, the Pakistan Peoples Party (PPP) made inroads, with Hakeem Baloch winning in Karachi and Ali Musa Gilani in Multan.
One hundred and twenty-three PTI MNAs had resigned en masse on April 11 last year two days after party Chairman Imran Khan was ousted as the prime minister through a no-confidence motion.
However, on April 17, the newly elected NA Speaker Raja Pervez Ashraf directed the assembly secretariat to deal with the resignations of the PTI lawmakers afresh and present them before him so that they could be treated as per law.
Last year in June, the ruling coalition had formulated a strategy on the matter of en masse resignations of the PTI lawmakers from the assembly and agreed to proceed with phase-wise acceptance, following which, the NA speaker proceeded to accept 11 of the 123 resignations.
COMMENTS
Comments are moderated and generally will be posted if they are on-topic and not abusive.
For more information, please see our Comments FAQ