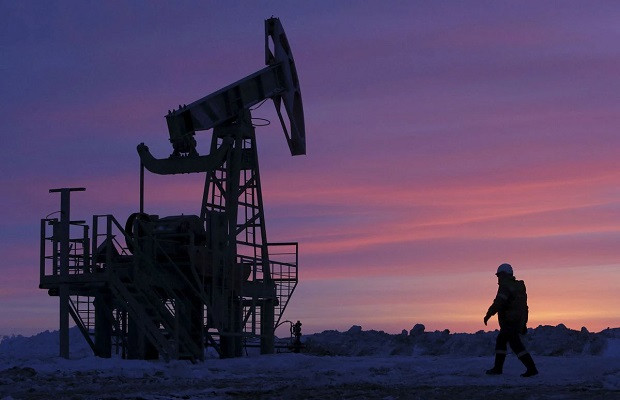 ---
ISLAMABAD:
A high-level Russian delegation headed by the country's minister for energy will reach Pakistan on Tuesday (today) to attend the 8th session of the Inter-Governmental Commission (IGC) on trade and cooperation scheduled to take place from 18-20 January.
The delegation, comprising 80 members, will hold bilateral talks on the oil and liquefied natural gas (LNG) trade deal for a long-term basis and the much-touted flagship $3 billion Pakistan Stream Gas Pipeline (PSGP) project.
It will arrive in Pakistan for three-day bilateral talks under the forum of the IGC.
Islamabad and Kremlin will exchange views on electric power, hydropower, renewable energy sources, and oil, and gas production cooperation. If cash-strapped Pakistan can secure deals at a 30% discount, the country would be able to save over $2 billion annually.
Read Low forex reserves threaten imports
The talks of discounted oil come at a time Pakistan is struggling to meet its LNG supply needs as its gas reserves shrink by as much as 10% a year and its dwindling foreign exchange reserves have constrained its ability to import fossil fuels.
Last month, State Minister for Petroleum Musadik Malik announced that Russia had agreed to provide crude oil at discounted prices. This development could bring down the energy import cost for Pakistan.
"An inter-governmental delegation led by the Russian energy minister will visit Pakistan next month and we will try to firm up all the details I have shared with you so we can sign the agreement to buy crude oil, petrol and diesel at a discounted rate," Malik said at a news conference.
He did not share specifics such as the discount offered by Moscow or how soon Islamabad would be able to import Russian petroleum products.
"The discounted rate will be the same as the rate being offered to other countries in the world," he said.
COMMENTS
Comments are moderated and generally will be posted if they are on-topic and not abusive.
For more information, please see our Comments FAQ