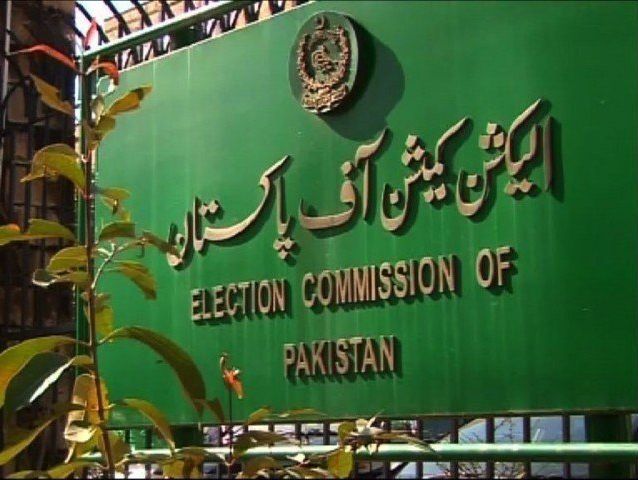 ---
ISLAMABAD:
The Election Commission of Pakistan (ECP) on Sunday took notice of what it termed 'irresponsible' statements of several political leaders regarding delimitations of union councils in Karachi and Hyderabad divisions.
In a statement, the ECP spokesperson took exception to Interior Minister Rana Sanaullah's decision to acknowledge the reservations expressed by Muttahida Qaumi Movement-Pakistan (MQM-P) regarding delimitations in Sindh as genuine, deeming it "wrong" and tantamount to "misleading" the people.
The spokesperson said that the minister's statement showed that "he is not familiar with the election laws" and maintained that the allegations of using old voter lists for local government (LG) elections in Karachi and Hyderabad were "baseless".
The spokesman further said that it was the job of the provincial government to provide the number of union councils (UCs), adding that the Sindh government has provided the number of UCs in each district in the relevant notification.
Read ECP maintains fine on Imran, drops one on Sanaullah
He also said that these constituencies have no similarity with the Islamabad case. In the Islamabad case, the number of UCs had increased during the election schedule.
Sanaullah had urged the political parties and the electoral bodies to understand the severity of the security situation ahead of the polls, emphasising the need to "defuse the tense atmosphere" while requesting the ECP and the judiciary to take notice of the seriousness of the matter and find an appropriate solution in light of the constitution and the law.
His statement had come after a dispute between the ECP and the Sindh government about the schedule of the LG polls in Karachi and Hyderabad.
The Sindh government on Saturday had reiterated its request to postpone the elections. However, in a meeting on Saturday, the ECP, undeterred by the request, reviewed and rejected the request from the Sindh government to postpone the polls.
The election watchdog decided to hold the elections on Sunday as per the schedule and also warned that any attempt to disrupt the peaceful polling process will be severely dealt with.
COMMENTS
Comments are moderated and generally will be posted if they are on-topic and not abusive.
For more information, please see our Comments FAQ