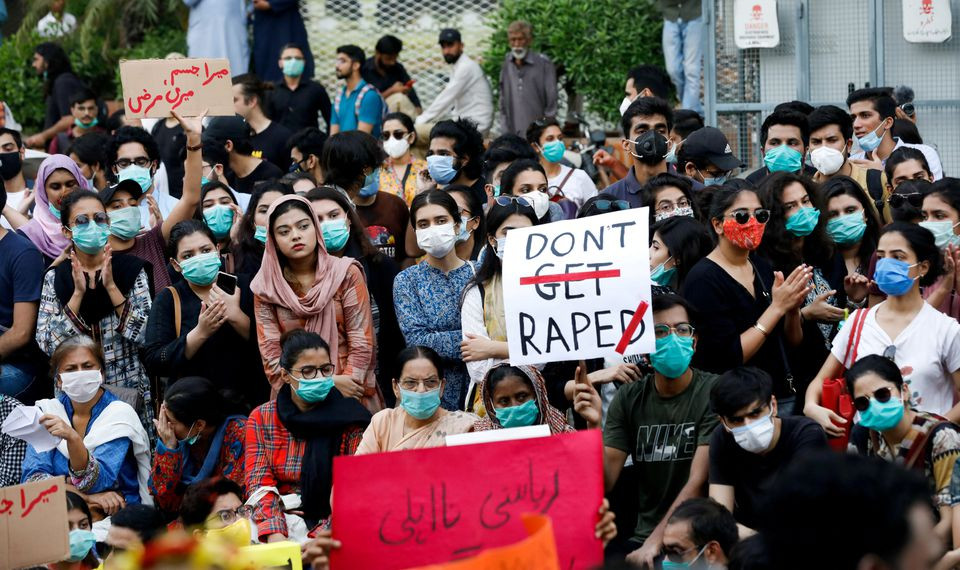 ---
KURIANWALA:
Six alleged robbers raped two women during a robbery within the limits of the Roshanwala Police Station, police said.
The police detained a suspected robber while also conducting medical examination of the victims.
According to the police, initially a case under the provisions of robbery was registered, but more provisions were added to the police report. Babar Ali, a resident of Chak No. 242 of Dasoha area within the remits of Roshanwala Police Station, told the police in his complaint that six armed suspects broke into his farm and snatched Rs5,500 from him, Rs2,600 from Abid Ali and Rs4,500 from Bashir.
The suspects while searching the Dera snatched their mobile phones and threw away their batteries.
Later on, they allegedly raped two women on the farm. The police officers reached the spot after receiving the information about the serious incident and after registering the case, the two women victims were administered medical examination. After confirmation of the reports, the police deleted criminal provision 392 and added 395 and 376 in the first supplementary report of the case.
Subsequently, a raid was conducted in 242 Rab area on the identification of one of the accused by the victim's family, in which Ramzan was arrested, while raids were being conducted to arrest Shahbaz alias Chhobo. According to Sub-Inspector Yousuf Shahzad, the SHO of Roshanwala Police Station, the matter was suspicious as far as the statement of the plaintiff was concerned.
He initially reported a robbery incident nominating four people. The very next day, he amended his statement adding that two more robbers were involved who raped two women.
Published in The Express Tribune, January 10th, 2023.
COMMENTS
Comments are moderated and generally will be posted if they are on-topic and not abusive.
For more information, please see our Comments FAQ