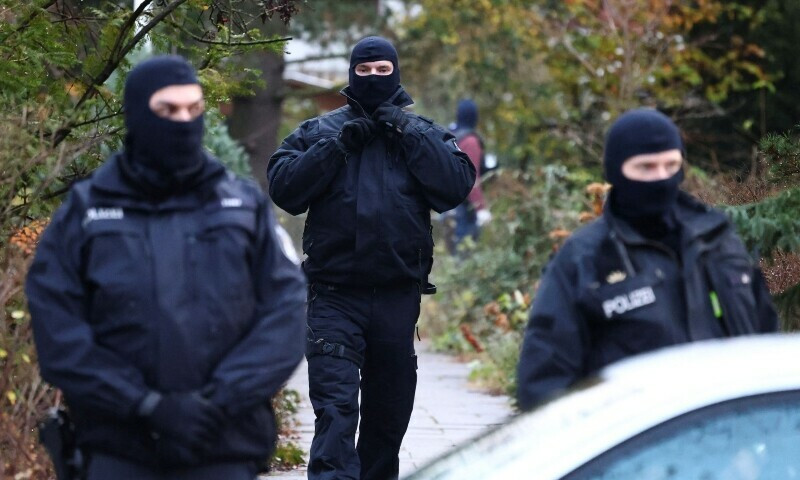 ---
FRANKFURT:
German police have taken into custody a 32-year-old Iranian citizen suspected of having procured deadly poisons cyanide and ricin to commit a 'religiously motivated attack', authorities in western Germany said on Sunday.
The premises of the suspect in the city of Castrop-Rauxel were searched as part of the investigation, according to a joint press release from the Duesseldorf public prosecutor's office and police in the cities of Recklinghausen and Muenster.
Read German chancellor says alleged links between far-right party, coup plotters 'very bad'
"The suspect is suspected of having prepared a serious act of violence endangering the state by allegedly procuring cyanide and ricin to commit a religiously motivated attack," the statement said.
Police said a second individual was detained as part of the searches, adding a decision on whether to issue an official arrest warrant would be made at a later stage while the investigation is continuing.
Ricin, found naturally in castor beans, can cause death within 36 to 72 hours from exposure to an amount as small as a pinhead. No known antidote exists.
News about Sunday's searches comes a month after German authorities arrested 25 members and supporters of a far-right group that the prosecutor's office said was preparing a violent overthrow of the state.
COMMENTS
Comments are moderated and generally will be posted if they are on-topic and not abusive.
For more information, please see our Comments FAQ