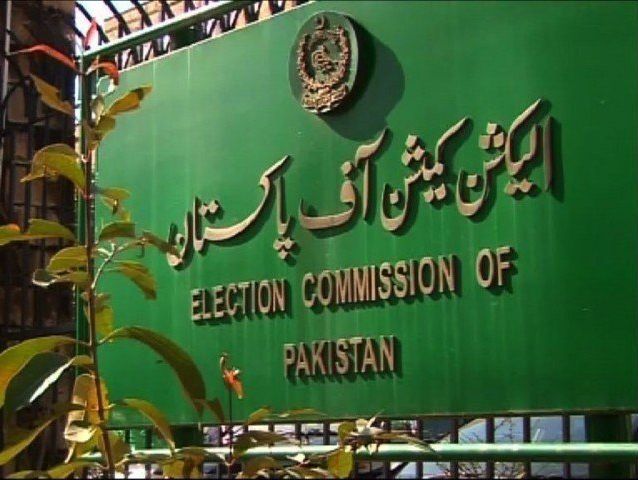 ---
ISLAMABAD:
The Election Commission of Pakistan (ECP) has sought a list of all polling stations from its officials so that "sensitive" and "highly sensitive" ones could be identified for the 2023 general polls.
In a letter written to all regional election commissioners (RECs), the ECP has directed them to acquire feedback from police and intelligence agencies on the polling stations. It added that army troops and Rangers personnel would be deployed at "sensitive" polling stations.
The move comes as part of the commission's preparations for the general polls later this year.
Last month, Chief Election Commissioner (CEC) Sikandar Sultan Raja had decided to call weekly meetings to review the preparations.
The first session, which was held the next week, was briefed by all the wings of the polls supervisory body on the preparations made for the general elections.
The briefing included details about the procurement of election material and information about polling stations as well as the staff to be deputed there.
In November last year, the ECP had expressed its satisfaction over the preparations carried out thus far to conduct the polls and said all its wings were ready as per the plan.
Also read: ECP steps up preparations for 2023 polls
An important meeting, chaired by the CEC, was held to deliberate on the upcoming general elections.
The key huddle was attended by provincial officials of the electoral watchdog as well as officials from all departments of the commission.
The participants of the meeting were briefed on preparations and logistic arrangements for the general elections.
During the briefing, the commission was informed about the purchase of paper for printing out the ballot papers and other necessary equipment for elections.
The meeting also reviewed preparations for the electoral lists, the setting up of polling stations and the statistics of the polling staff.
Similarly, the participants of the meeting were also informed about the strategy on how the ECP's Result Management System (RMS) would be operated.
The data about polling stations have been prepared.
The preparation of election staff training has also been completed.
The lists of returning officers and deputy returning officers have also been prepared.
The electoral watchdog had earlier submitted the details of the expenses of the general elections 2023 in the National Assembly and shared that more than Rs47 billion would be spent on the polls.
COMMENTS
Comments are moderated and generally will be posted if they are on-topic and not abusive.
For more information, please see our Comments FAQ