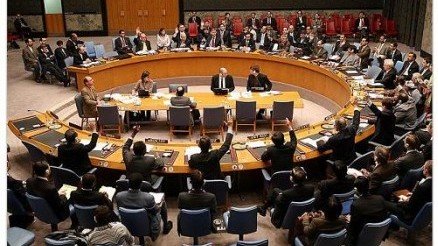 ---
NEW YORK:
The United Arab Emirates and China called Tuesday for a UN Security Council meeting after Israel's far-right National Security Minister Itamar Ben-Gvir entered Al-Aqsa Mosque's courtyards in occupied East Jerusalem amid warnings of unrest.
The Council is expected to convene on Thursday, diplomats said.
The visit drew fierce condemnation across the world, with the US, Israel's closest ally, expressing deep concern over the recent developments.
Read Israel's Netanyahu returns with hard-right cabinet set to expand settlements
''We're deeply concerned by any unilateral actions that have the potential to exacerbate tensions precisely because we want to see the opposite happen,'' State Department spokesman Ned Price said
''The United States stands firmly for the preservation of the historic status quo with respect to the holy sites in Jerusalem.''
He added that any unilateral actions undercutting the status quo are ''unacceptable."
For Muslims, Al-Aqsa represents the world's third-holiest site. Jews, for their part, call the area the Temple Mount, saying it was the site of two Jewish temples in ancient times.
Israel occupied East Jerusalem, where al-Aqsa is located, during the 1967 Arab-Israeli War. It annexed the entire city in 1980 in a move never recognized by the international community.
COMMENTS
Comments are moderated and generally will be posted if they are on-topic and not abusive.
For more information, please see our Comments FAQ