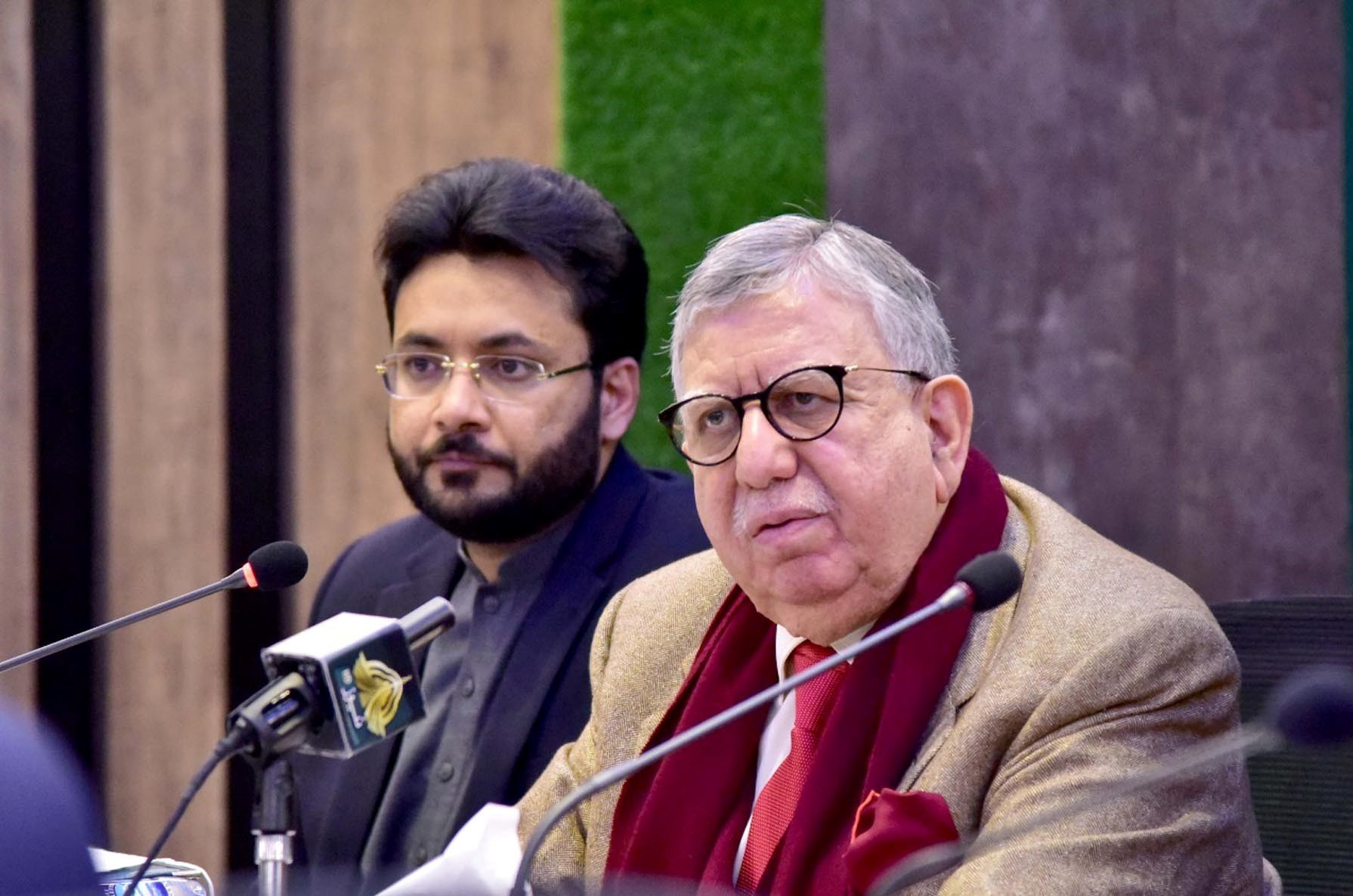 ---
LAHORE:
The Pakistan Tehreek-e-Insaf (PTI) has painted a bleak picture of the economy as it released a white paper on the economic situation of the country, blaming the PML-N led coalition government of pushing the economy into a tailspin.
The white paper, which was unveiled on Tuesday at a ceremony in Lahore, said inflation had increased by 45 per cent during the last eight months under the coalition government.
The Consumer Price Index (CPI), the inflation monitor, rose by 24.5% in December compared to the same period of last year, the Pakistan Bureau of Statistics (PBS) reported on Monday.
The white paper stated that skyrocketing inflation and flawed policies of the Pakistan Democratic Movement (PDM) government had made the masses' life miserable.
The opposition party in the document said all economic indicators including exports, remittances, foreign direct investment and others had deteriorated since the coalition government came to power in April last year.
Read: PTI to issue white paper on economic situation
Due to the shortage of dollars and depreciation of the rupee, hundreds of workers had been rendered jobless as industrial units were forced to shut down their production plants, it added.
Moreover, it said the agriculture sector also suffered due to "unwise actions of the government".
The PTI said that Pakistan had to pay back $127 billion in external debt, of which the largest loan was from the International Monetary Fund (IMF) and 37 per cent of Pakistan's total GDP would be spent on servicing this debt.
The white paper said poverty, unemployment, and inflation were bound to increase further whether the government accepted the IMF's tough conditionalities or push the country towards default by refusing to revive the global lender's bailout package.
The former ruling party was highly critical of the economic performance of its rivals, the parties in the PDM, accusing them of derailing the country ever since it was ousted from power in April last year.
Also Read: Inflation rate bounces back ahead of IMF talks
The party has continuously lashed out at the ruling alliance for making the wrong economic decisions while asserting that it had worked hard to steer the country towards economic stability and growth.
While political tensions continued between the two camps, the decision to bring forth economic suggestions appeared to be a move aimed at bringing forth stability amidst a threatening economic atmosphere.
COMMENTS
Comments are moderated and generally will be posted if they are on-topic and not abusive.
For more information, please see our Comments FAQ