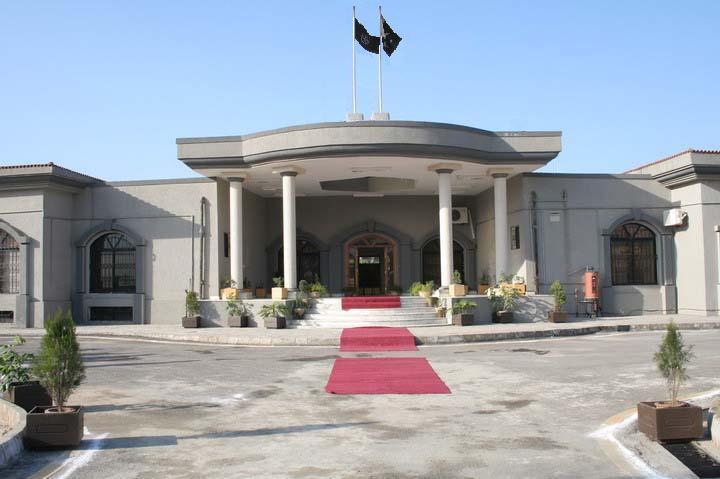 ---
ISLAMABAD:
The Islamabad High Court (IHC) on Monday admitted the Election Commission of Pakistan (ECP) and federal government's intra-court appeals against a ruling of its single bench regarding the holding of local bodies polls in the federal capital on December 31.
A two-member bench of the IHC, headed by Chief Justice Aamer Farooq, fixed January 9 for hearing the Centre and the Election Commission of Pakistan.
The court issued notices to the PTI and Jamaat-e-Islami for January 9. However, the IHC rejected the ECP and the government's plea to suspend the single bench's verdict on the same day (yesterday) and also issued notice on stay application.
A two-member bench comprising Chief Justice Amir Farooq and Justice Saman Rafat Imtiaz heard the appeals on Monday.
The ECP's lawyer argued that the single bench had not taken the high court's decision into consideration upon which the court inquired what had happened when the matter was sent to the electoral watchdog.
The lawyer informed the court that the ECP had ordered the postponement of local body elections in the federal capital on December 27 and that the verdict issued by the election regulatory body on December 28 was not challenged, adding that "the verdict was final".
The ECP director general of law also apprised the court that on December 28, the electoral regulatory body had decided to delay the polls and that the decision was based on the December 27 order.
Read Imran optimistic 'corrupt gang' will lose in LG polls
"The reasons cited by the ECP were not even considered by the single bench," the lawyer argued.
The additional attorney general (AAG) apprised the court that "there are some facts that were not taken into consideration by the single bench".
The court inquired if the ECP could be "ordered" and "what would have happened if the court had simply declared the ECP's decision illegal".
"The ECP is free to take decisions independently," the DG law stated.
Upon the CJ's inquiry, the DG law apprised the court that if elections were delayed for any reason, a new date needed to be announced by the ECP and that fresh elections could be called within 120 days if the number of union councils was increased.
Later, the IHC reserved its decision on the ECP and the federal government's appeals against the order to hold LG elections in the federal capital and issued notices to parties on appeals related to Islamabad LG elections.
The notices were issued to the respondents, including PTI leader Ali Nawaz Awan and Jamaat-i-Islami (JI) leader Mian Aslam, summoning them on Jan 9.
COMMENTS
Comments are moderated and generally will be posted if they are on-topic and not abusive.
For more information, please see our Comments FAQ