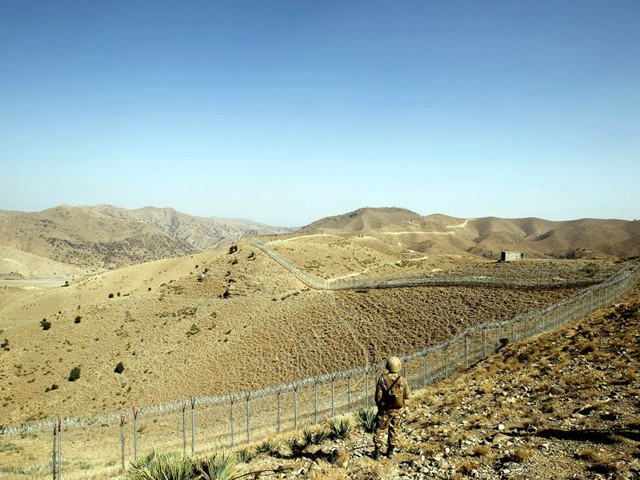 ---
The outgoing year concluded with the deadliest month for Pakistan's security personnel for over a decade due to the emergence of a new terror triad comprising the Tehreek-e-Taliban Pakistan (TTP), Baloch Liberation Army (BLA) and the Daesh-Afghanistan, said a press release by the Center for Research and Security Studies (CRSS).
According to the report, security forces lost at least 282 personnel during 2022, with 40 fatalities in December, in attacks that included IED ambushes, suicide attacks, and raids on security posts, primarily in the Pak-Afghan border regions.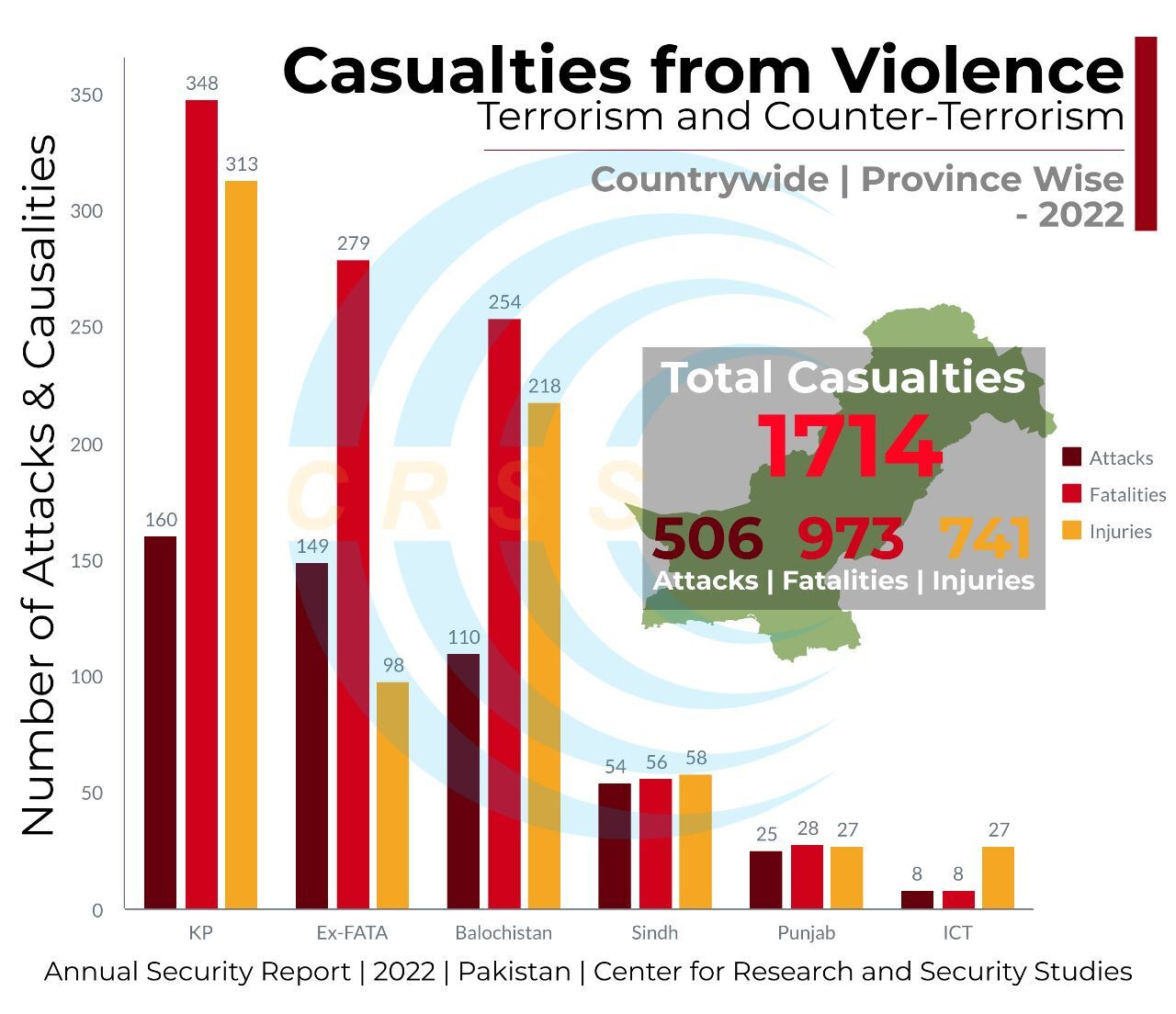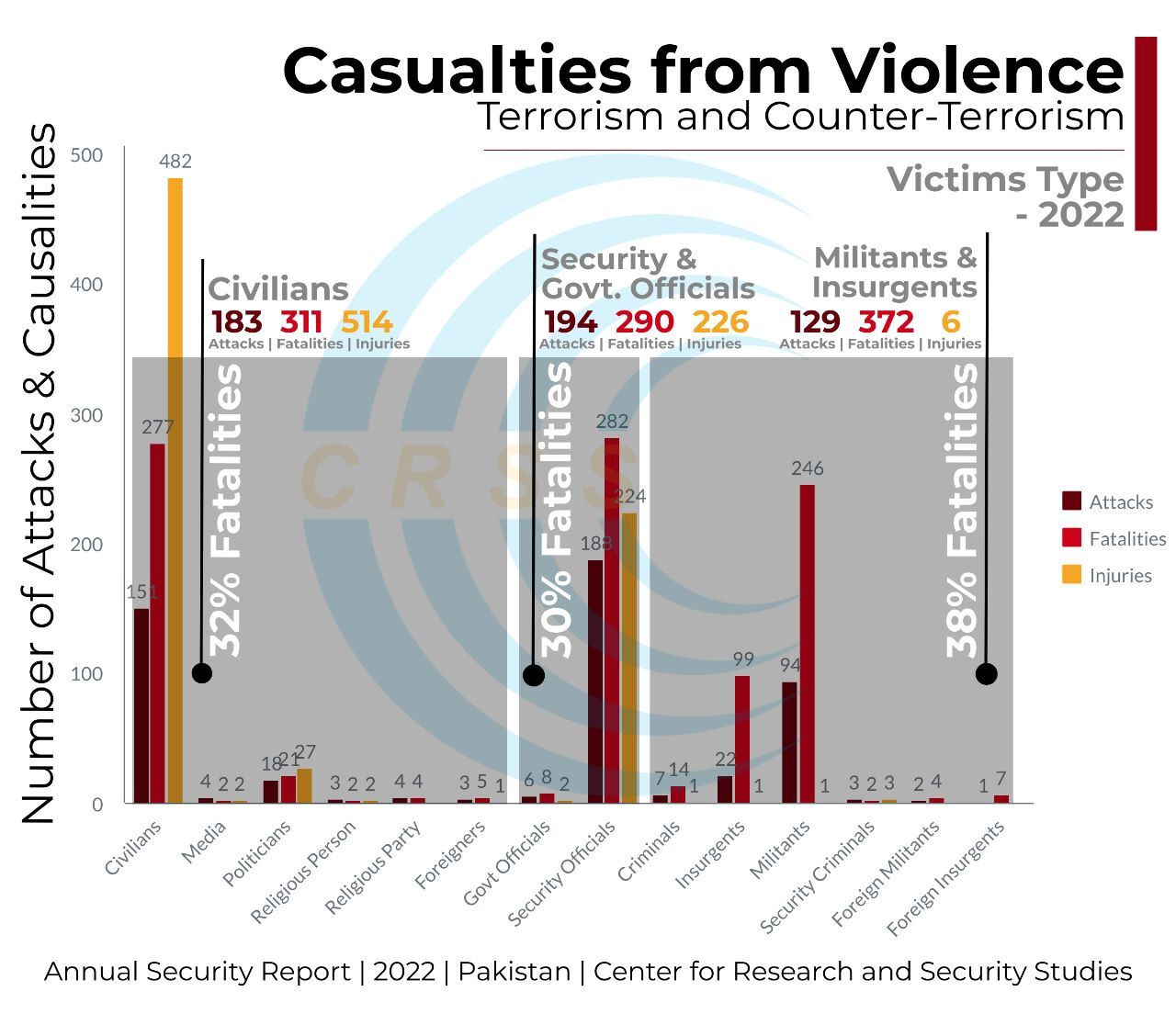 The country suffered as many as 376 terror attacks this year, however, banned terror outfits claimed responsibility for only 57 of these strikes, the statement said.
According to the CRSS, soon after the TTP called off the year-old ceasefire on November 28, an unprecedented spate of terrorist violence ensued in Khyber-Pakhtunkhwa and Balochistan, with over two dozen attacks in the month of December alone.
Khyber-Pakhtunkhwa experienced an exponential increase in violence and recorded a 108% increase in fatalities. Total fatalities from terrorist violence were as many as 973 – a 14.47pc spike compared to 2021.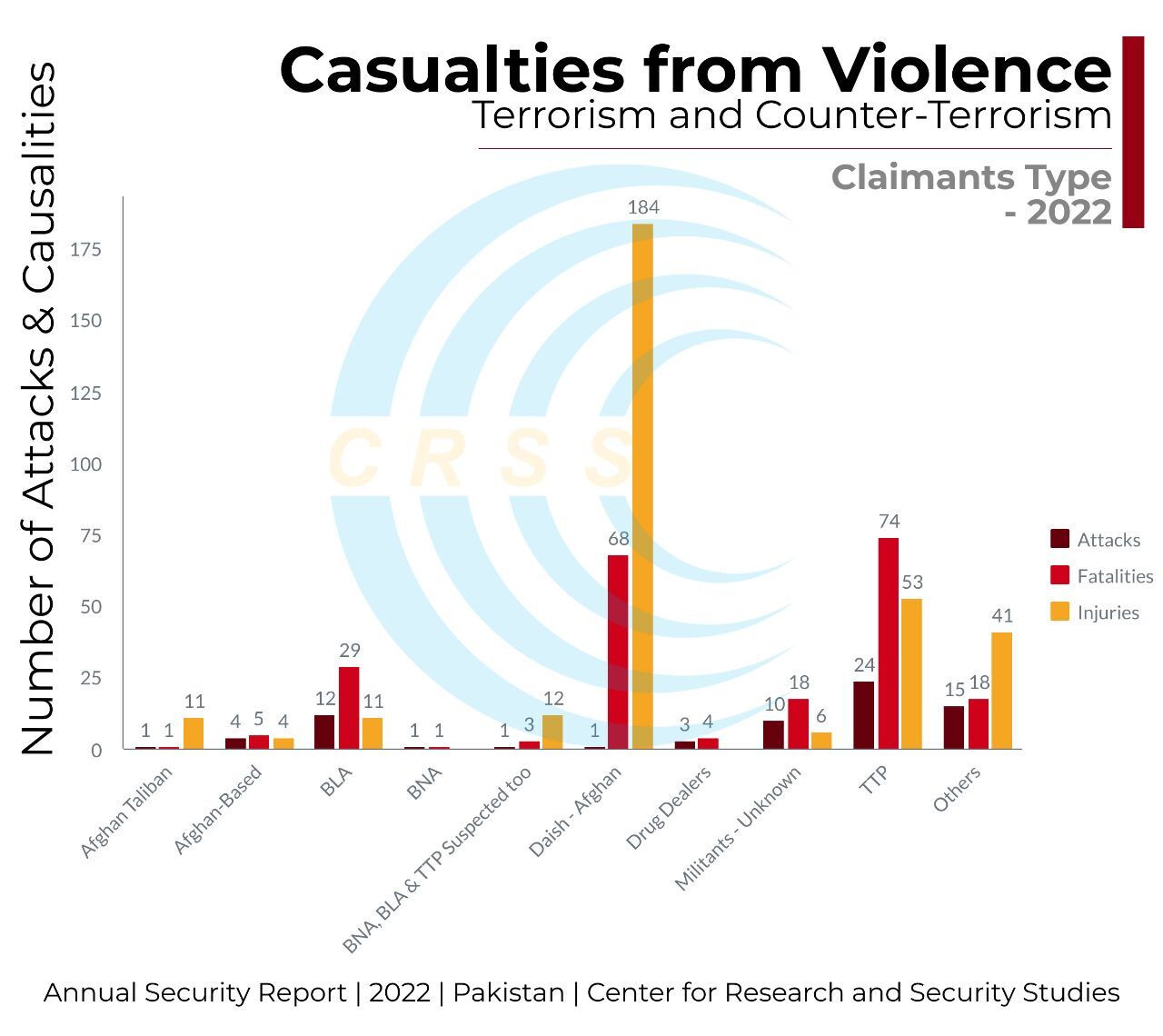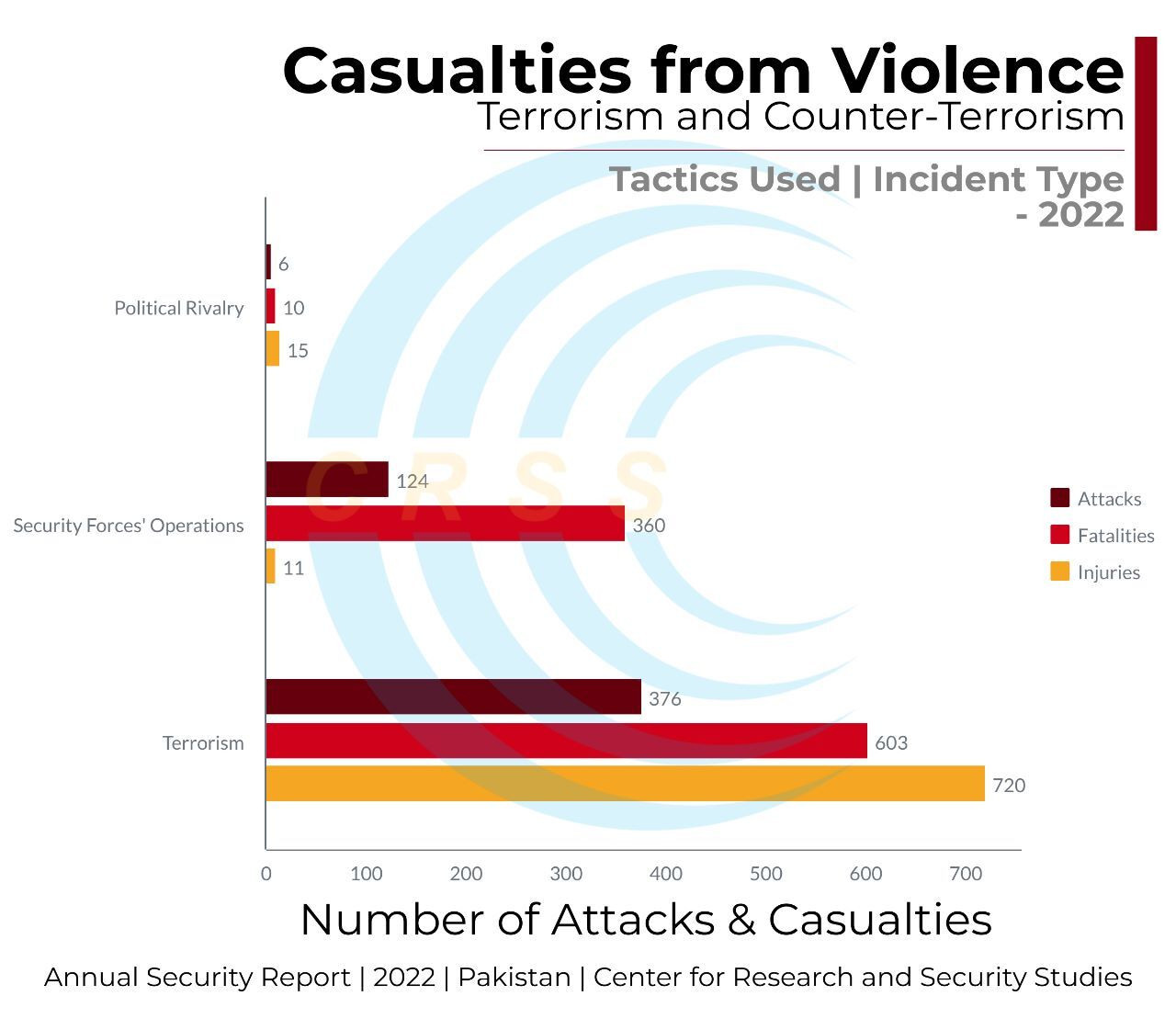 The highest victims of violence were civilians, government officials, and security personnel with 62% of the total fatalities, while the militants, insurgents, and other outlaws were counted for the remaining 38% of all fatalities this year, the CRSS highlighted.
Foreigners were also included among the civilians killed, including four Chinese individuals and a former commander of the Afghan police.
In Balochistan, insurgent groups carried out at least 14 major attacks, mostly on security forces targets, resulting in 33 fatalities and 23 injuries. A woman affiliated with the BLA carried out a suicide attack at Karachi University in April that killed three Chinese teachers and a Pakistani driver.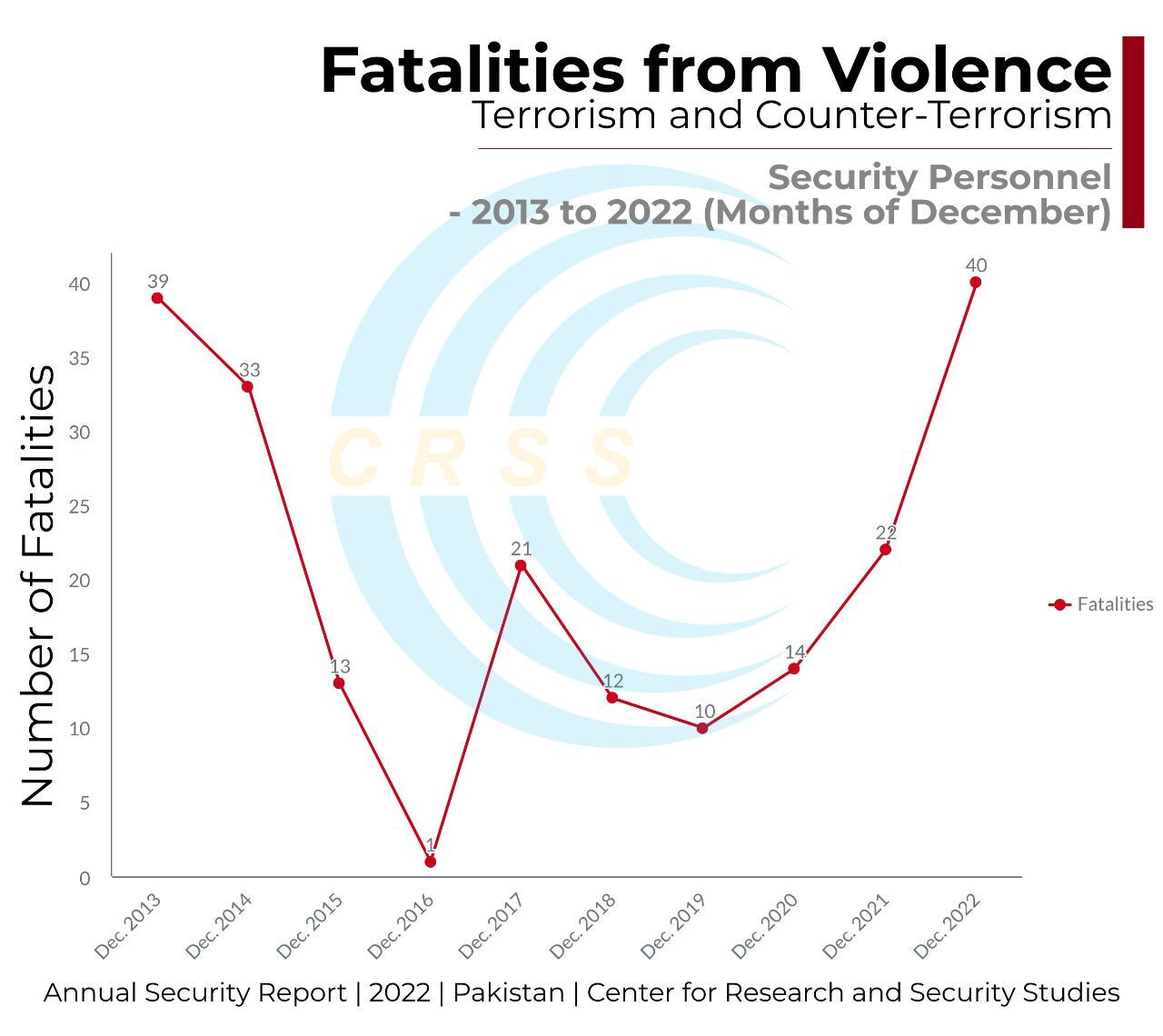 The report said that their sphere of operations was spread to Punjab, where they attacked the busy Anarkali Bazar on January 21, 2022.
According to the CRSS, in 2023 Pakistan is likely to endure more violence. They maintained that the pattern over the last decade suggests that the security forces including the army and police as well as K-P and Balochistan will remain under threat of terrorist violence.
It further stated that the security challenges were likely to persist as long as terrorist outfits enjoy safe haven in Afghanistan.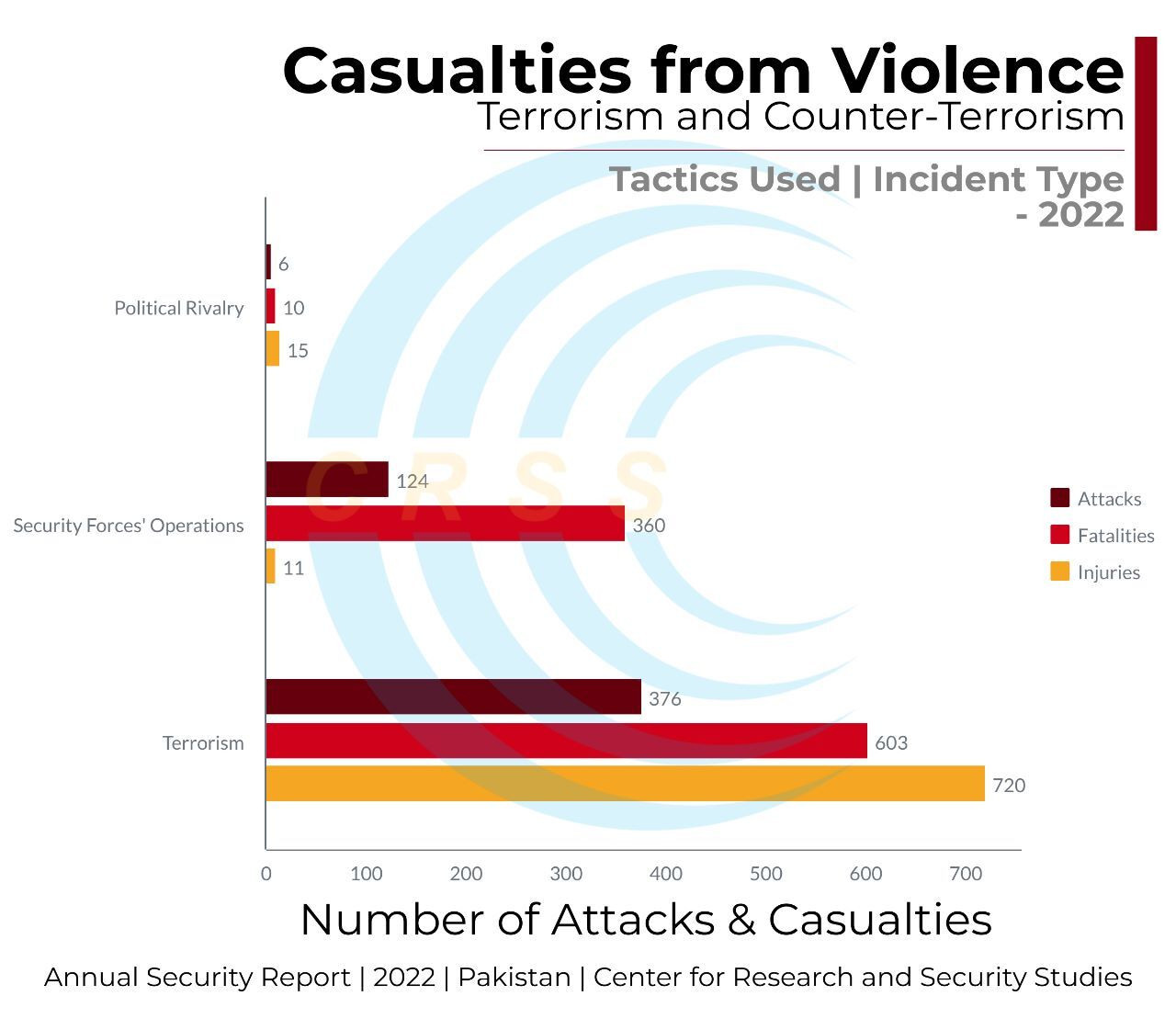 COMMENTS
Comments are moderated and generally will be posted if they are on-topic and not abusive.
For more information, please see our Comments FAQ