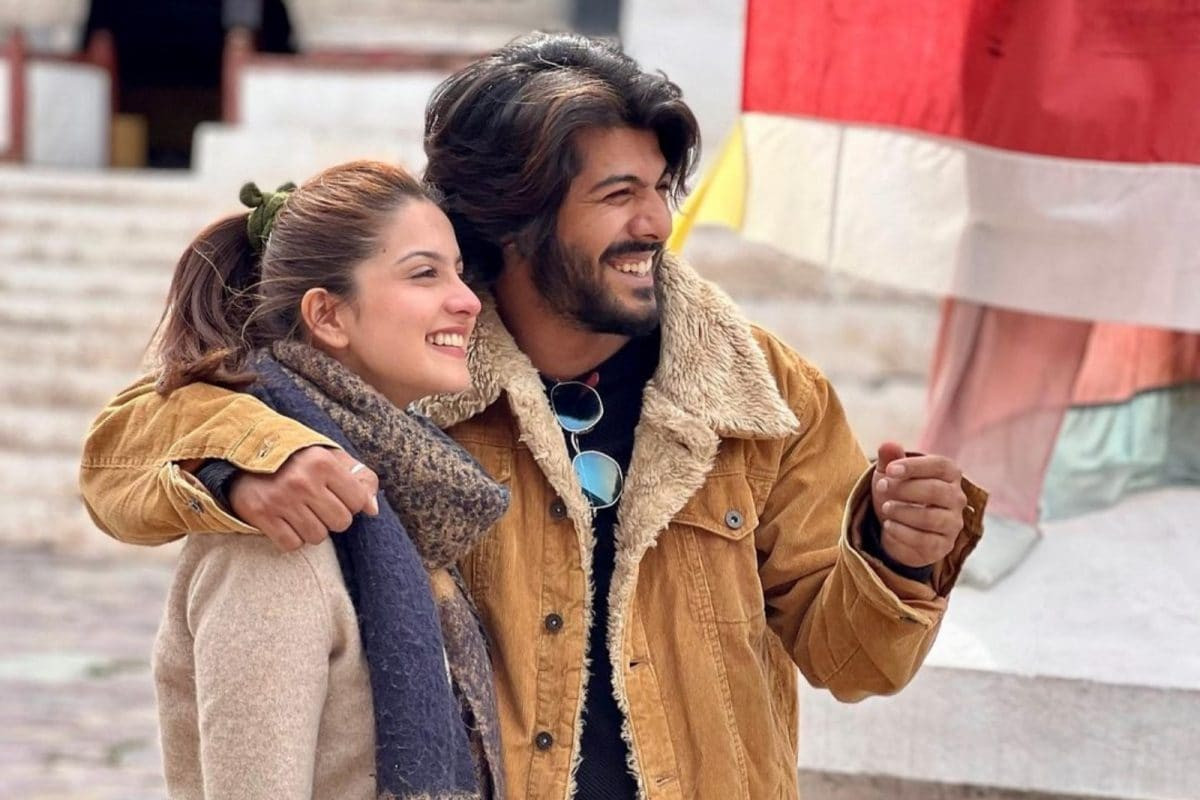 ---
Indian actor Tunisha Sharma died of suicide on the set of her TV show Ali Baba: Daastan-E-Kabul on Saturday. The 20-year-old was playing the lead role and as per sources on the set, she went to the washroom during the tea break, and never came back, reported The Indian Express.
The Fitoor actor was found hanging without a suicide note, according to police. Now, Tunisha's mother, Vanita Sharma, wants her daughter's boyfriend and co-star Sheezan Khan to be arrested and punished for allegedly ruining her mental health and pushing her to take her life.
Vanita filed a complaint against Sheezan on Sunday claiming that he cheated on Tunisha. "First, he had a relationship with her saying that he will marry her and later broke up with her. He was already involved with another woman and still got into a relationship with Tunisha. He used her for three to four months. He should be punished for that," she said in a statement to the press.
Following the complaint, Sheezan was arrested on charges of abetment of suicide and was ordered a four-day police custody by Vasai court on Sunday. However, his advocate told ANI that the police have no evidence against the actor and his arrest is purely based on allegations.
After Sushant Singh Rajput's sudden death, several including authorities are demanding proper investigation into the death of Tunisha. The All Indian Cine Workers Association (AICWA) has demanded that the Maharashtra government set up a Special Investigation Team (SIT) for the same.
"We demand the government to form an SIT in Tunisha Sharma's suicide case and the investigation be done properly. Today, I went to the set where Tunisha Sharma died by suicide. I found people were scared. Something wrong must have happened," AICWA president Suresh Shyamlal Gupta said.
"Women are not safe on the set (of the television show that Tunisha was shooting for). The set is at a very interior location where people are afraid to commute. The government should pay attention to this matter and have the death probed by an SIT. Many things will come out after the probe," he added.
Tunisha's funeral will be held on Tuesday in Mumbai's Mira Road area, her maternal uncle Pawan Sharma told ANI. She made her acting debut with Bharat Ka Veer Putra - Maharana Pratap. She also worked in shows like Ishq Subhan Allah, Gabbar Poonchwala, Sher-e-Punjab: Maharaja Ranjit Singh, and Chakravartin Ashoka Samrat.
The actor also appeared in Baar Baar Dekho, Kahaani 2: Durga Rani Singh, and Dabangg 3.
COMMENTS
Comments are moderated and generally will be posted if they are on-topic and not abusive.
For more information, please see our Comments FAQ