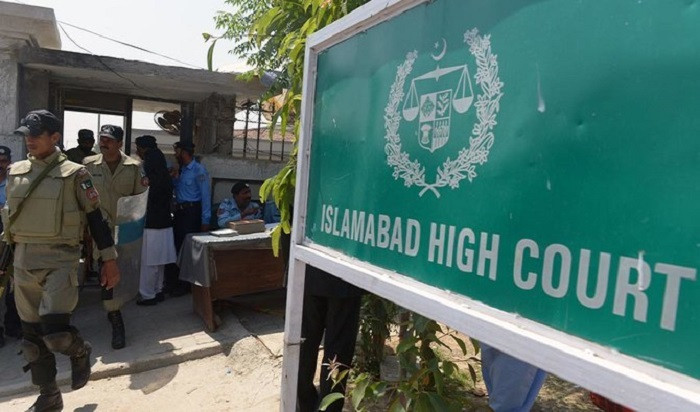 ---
ISLAMABAD:
The Islamabad High Court (IHC) has fixed for urgent hearing a petition seeking details of the gifts received by the heads of state since the establishment of Pakistan.
According to Express News, Justice Miangul Hasan Aurangzeb will hear the request regarding the provision of details of Toshakhana on Monday, December 26, in the IHC.
The petitioner took the position that the details of the gifts received by the prime ministers and presidents should be provided.
In the petition, it has been argued that the Information Commission ordered the government to provide Toshakhana details on June 29, 2022, so that order should be implemented.
The petitioner asked that the details of the market value of the gifts and the price charged should also be provided.
Cabinet Division and Information Commission have been made party in the application of Advocate Abuzar Salman Niazi.
It is worth mentioning here that earlier this month the Lahore High Court (LHC) had also sought details of gifts since 1947.
The court's directives came on a plea for details of dignitaries, bureaucrats and officials who had obtained the gifts.
Justice Asim Hafeez questioned secrecy on the matter, remarking that when any person buys a gift from the Toshakhana they are required to mention them in their tax returns.
He then issued directives for submission of details by January 16, adding that it was up to the court to decide whether the details should be kept secret.
In his petition filed through Senior Advocate Azhar Siddique, Munir Ahmed pointed out that on April 20 this year, the IHC had directed the cabinet to disclose all information and specifications in relation to all the gifts received by Imran Khan during his tenure as prime minister.
COMMENTS
Comments are moderated and generally will be posted if they are on-topic and not abusive.
For more information, please see our Comments FAQ