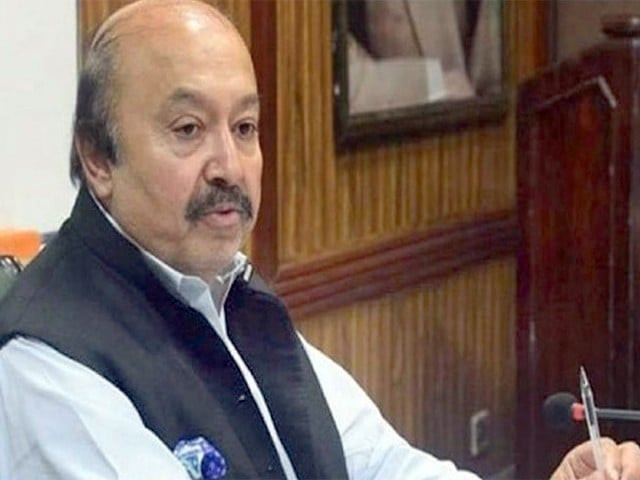 ---
Speaker Punjab Assembly Sibtain Khan on Thursday said that the Punjab Assembly cannot be dissolved on Friday, suggesting it may happen in January.
Speaking to the media, Sibtain said that the Punjab Governor Balighur Rehman had asked Punjab Chief Minister Pervaiz Elahi to take a vote of confidence. However, he responded by saying that a governor can only summon a session but cannot denotify a chief minister.
"According to Article 130 (7) a governor has to convene a new session and since a session is ongoing, a new session cannot be called," he added.
Sibtain urged the governor not to issue "unconstitutional" orders as he would not allow them to be implemented. "I have all the rights under Article 209-A and 235."
Read more: Elahi no longer CM Punjab as he skipped vote of confidence, says Sanaullah
In response to a question regarding the dissolution of the assemblies, the speaker said that the no-confidence motion has just been tabled which would take time to process, therefore, the assembly cannot be dissolved on Friday.
"At best, the voting process would conclude by the end of first week of January."
Sibtain said that whether a session is ongoing or not, a governor cannot denotify a chief minister. "If they do denotify [the chief minister] then we will send a letter to the president," he added.
Sibtain said that they wanted to dissolve the assembly as soon as possible but it was getting delayed after the tabling of the no-confidence motion.
On December 19, Governor Balighur Rehman directed Chief Minister Elahi to seek a vote of confidence on December 21.
However, Speaker Sibtain Khan said that the governor's letter, asking the chief minister to seek a vote of confidence was against the assembly rules, as well as the Constitution.
Interior Minister Rana Sanaullah, earlier in the day, said that Elahi is "no more chief minister of Punjab constitutionally" as he "failed" to secure a vote of confidence.
"Since he was not able to get a vote of confidence, he is no more the chief minister of Punjab," the interior minister said while talking to the media.
COMMENTS
Comments are moderated and generally will be posted if they are on-topic and not abusive.
For more information, please see our Comments FAQ