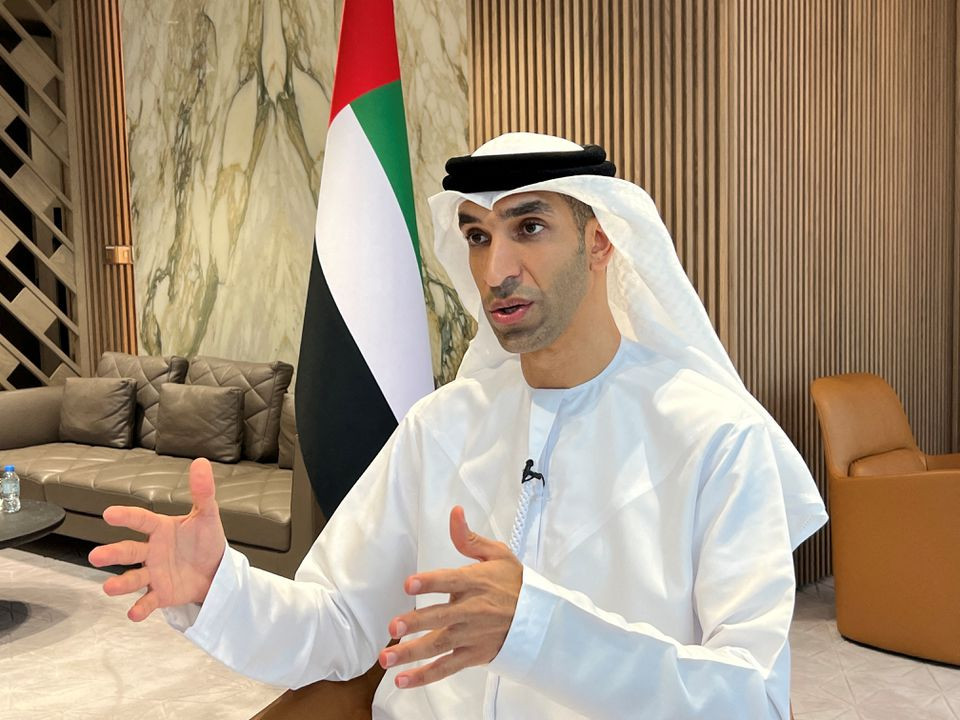 ---
The governments of the United Arab Emirates and Israel ratified their comprehensive economic partnership agreement, UAE minister of state for foreign trade, Thani Al Zeyoudi, said on Twitter on Sunday.
The free trade agreement, which was first signed in May, will remove or reduce tariffs on 96% of goods traded between the nations.
"Non-oil trade between UAE and Israel hit $2 billion in the first nine months of 2022, up 114% from the same period in 2021... [The agreement] will accelerate this progress as we create opportunities in key sectors such as advanced technology, renewable energy and food security," Al Zeyoudi added.
The UAE, along with Bahrain, signed US-brokered normalisation agreements with Israel, dubbed the "Abraham Accords", in 2020. The two Gulf states and Israel share concerns about Iran and its regional allies.
Read more: Israel signs UAE free trade deal – first in Arab world
The 2020 deal was part of the US-brokered Abraham Accords that also saw Israel establish diplomatic ties with Bahrain and Morocco.
Two-way trade between Israel and the UAE last year totalled some $900 million dollars, according to Israeli figures.
The UAE was the first Gulf country to normalise ties with Israel and only the third Arab nation to do so after Egypt and Jordan.
COMMENTS
Comments are moderated and generally will be posted if they are on-topic and not abusive.
For more information, please see our Comments FAQ