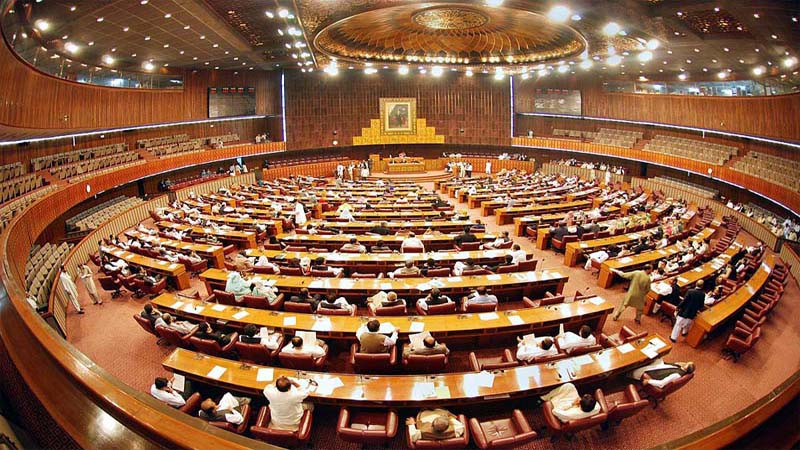 ---
ISLAMABAD:
A special committee of the National Assembly formed to hear cases of "affected employees" and deputationist female teachers has ordered the education ministry to start departmental proceedings against Federal Directorate of Education (FDE) Director General Dr Ikram Ali Malik for non-compliance of National Assembly speaker's ruling as well as well as the refusal for implementing the committee's decisions.
The Chairman Special Committee on Affected Employees Qadir Khan Mandokhail has asked the Ministry of Education to initiate departmental action against the FDE DG for harassing the committee members as well.
The committee said that the establishment division should also be informed after issuing a show-cause notice to the FDE DG.
In the minutes of the meeting of the special committee for the affected employees, which was established under the ruling of the National Assembly speaker on December 2, instructions had been issued to heads of various departments to reinstate sacked employees and absorption of deputationist teachers in FDE and regularising daily wagers and others.
The committee showed its anger at the FDE chief for not submitting a compliance report. The committee said that a privilege motion is being sent to the National Assembly against the FDE DG for pressuring and harassing the committee members.
The committee has once again sought a compliance report of its recommendations and the secretary of education and FDE DG have been instructed to appear in person at the next committee meeting along with the compliance report.
The committee has also cancelled the recruitment advertisement issued by the FDE on November 11.
An FDE official claimed that the education minister has clearly said that no FDE official was required to appear before the committee and comply with recommendations.
He said that the committee has been told that there were judgments of higher courts and they cannot go against them.
Published in The Express Tribune, December 8th, 2022.
COMMENTS
Comments are moderated and generally will be posted if they are on-topic and not abusive.
For more information, please see our Comments FAQ