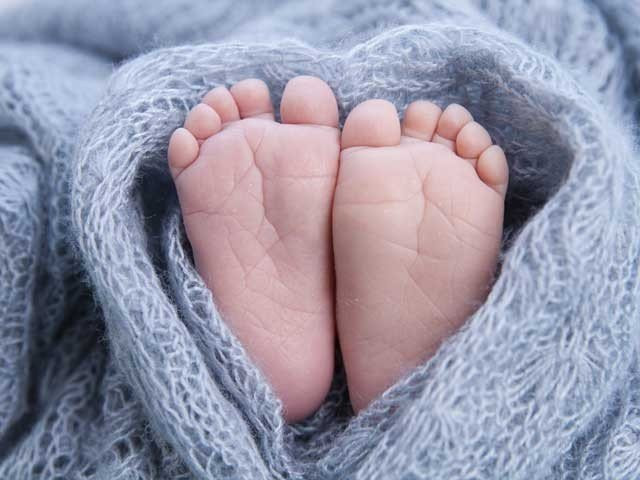 ---
KARACHI:
The drop scene of a melodrama involving alleged abduction of a newborn in Baldia Town happened on Wednesday when it turned out that the woman who claimed to be the mother of the baby girl had in fact made up the entire story.
The woman, identified as Aini Begum, wife of Shahid and resident of Musharraf Colony, reported on Tuesday that her "11-day-old daughter" Sidra was allegedly snatched by unidentified men near Ruby Mor in Baldia Town, within the limits of Madina Colony police station.
The family searched for the "abducted girl" but could not find any trace. Madina Colony police subsequently registered an abduction case on the complaint of Aini Begum.
Also read: PTI desires formation of new provincial govts before Ramazan: Qureshi
In the police report, the complainant claimed that she had taken her "newborn daughter" to a family doctor. While returning home, she boarded a bus and got off near Rubi Mor. "My daughter Sidra was in a sleeping bag which was in my hand. As soon as I got down, two unidentified persons riding on a motorcycle snatched the girl and fled," she stated. "I immediately informed my husband Shahid. We searched for our daughter but did not find any trace."
DSP Baldia Town Masroor Ahmad Jatoi said that they found anomalies in the statements of Aini Begum during investigations on Tuesday night. She claimed that Sidra was born at the house of a midwife, but when police investigated the midwife denied the girl was born at her place.
Police became suspicious of Aini's claim. A team of police investigators visited her at her house and asked for the real story. This is when Aini divulged the truth. Sidra was the daughter of another woman, named Ambreen, and Aini had adopted her before her real mother took her away on Tuesday.
According to police investigators, Aini's husband, Shahid, has married another woman and lives with his second wife. Initially, investigators thought Aini might have made up the story to grab the attention of her husband. Police recorded video statements of Aini and her mother. Later, Aini, her husband, mother, and Ambreen were shifted to the police station where Ambreen told investigators that she was a former tenant of Aini.
Ambreen further said that she had given her newborn baby to Aini, but took her back on Tuesday. She refused to say why she had done that saying it was a "personal matter". Shahid told investigators that his wife had asked him a few days ago to arrange some money for a delivery. After a few hours, she called to tell him that she had just given birth to a daughter, according to him.
"We brought the girl home and the next day I bought clothes for the newborn," he stated. "The baby girl stayed with us for 10 to 11 days. On Tuesday, I received a call from Aini, around 12pm. She said, "come immediately to Rubi Mor, our lives are in danger," he further stated. "When I reached Rubi Mor, I found my wife crying. She said, "two unidentified persons snatched the newborn girl and escaped".
Shahid said that his wife and mother-in-law had made up the story while he and his father-in-law were kept in the dark.
Also read: ECP does not oppose EVMs, overseas votes: CEC
Aini told police investigators that Ambreen was going to marry her lover whose out-of-wedlock daughter she had given birth to the same day. Ambreen was worried and she shared her secret with Aini, who asked her to give the newborn to her which she gladly did.
After a few days, Ambreen started calling her to ask for her daughter back and even threatened Aini that she would report to police and Rangers that her daughter had been abducted.
"I gave her the baby girl for a day as Ambreen had promised to return her, but she stopped attending my calls ever since," Aini said. "Ambreen hid the fact that she had a daughter from the person she was marrying. I agreed to adopt the girl to save Ambreen's honor. I made a mistake by lying to my husband," she stated.
COMMENTS
Comments are moderated and generally will be posted if they are on-topic and not abusive.
For more information, please see our Comments FAQ