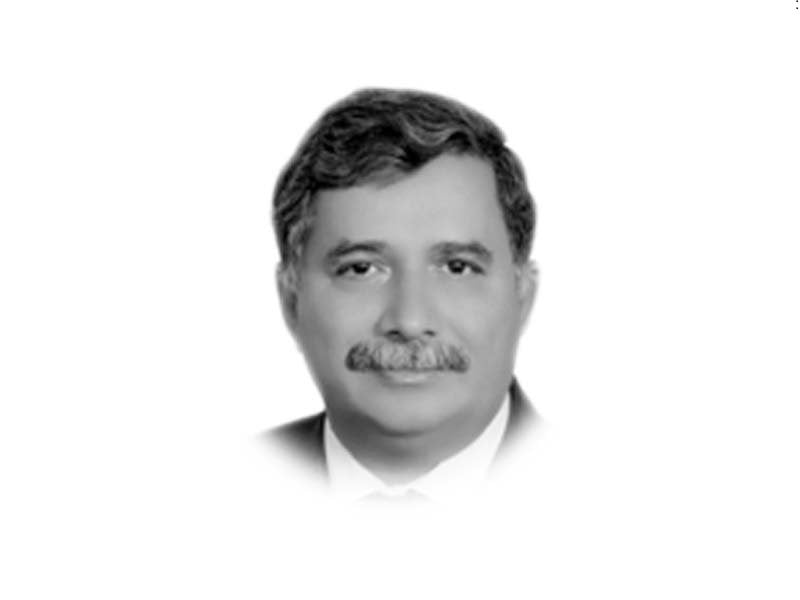 ---
Pakistan, since inception, has been dealing with a fractured governance structure built around many fault lines. Such loopholes of governance are igniting unrest and negatively affecting development.
Presently, the country is passing through one of the worst political and economic crises of its history ever since the dismissal of the PTI's government through a no-confidence vote, amid allegations of political engineering.
The heightened political temperature has not only developed deep political polarisation but also an environment of hatred among rival political forces.
Since Pakistan is a democratic state run under a written constitution, deviation from norms and political conventions may impair constitutional rule.
Systems of democracy provide mechanisms for resolution of conflicts, as tolerance and listening to each other's point of view are foremost essentials in this regard.
A permanent political divide with no channel of communication further retards political development. If this trend continues, it is inconceivable to anchor the ship of democracy to safe shores.
In this respect, the greatest onus lies with the siting government to take steps to pave the way for a dialogue. We must understand that paramount consideration, while formulating national policies, is the national interest and greater happiness of the greatest number. This consideration must not be lost in our narrow vested and party's interest.
In this perspective, smooth functioning of the system requires a conducive political environment.
Repressive government actions against opposition hamper a cordial political atmosphere.
Even if any leader of the opposition overreacts against any government department or an official, the government is supposed to handle the situation with maturity and forbearance.
In the present state of affairs though, vengeful actions are being taken at the government level to make an example of certain rival personalities.
In complete negation of the due process of law and the concept of double jeopardy, multiple FIRs are being lodged at different places against the same person on the same charges.
This does not augur well for a just and democratic set-up.
Protection of fundamental rights is among the basic duties of the state and due process of law is a medium through which these rights are protected.
In this context, it is also necessary that justice should not only be done but seen to have been done. The government in order to develop a better image of itself must not indulge in actions that negate this very concept.
Besides, avoiding strong-arm tactics will bring down the political temperature, paving the way for meaningful reconciliation on issues of national importance.
Politics and economy cannot be divorced from each other; both have a deep correlation. Political stability with consistent polices is considered imperative for economic growth. This, apart from other factors, has wrecked the boat of the economy.
Reports of SBP and other financial institutions suggest an economy going over the brink.
According to a recent SBP report, deposits with the banks have been exhausted. The dollar value is constantly rising, pushing up the prices of everything. LCs are not being accepted abroad. The current account situation is not encouraging either, and the economy is forecast to grow by only 2% this fiscal.
Thus, Pakistan is being described as one of the poorest and least developed countries in Asia.
Pakistan has a growing semi-industrialised economy that relies on manufacturing, agriculture and remittances.
The GDP growth rate is not enough to keep up with fast population growth. The situation is further compounded due to political instability. Widespread corruption and lack of law enforcement discourage private investment and foreign aid. On top of that armed non-state actors have once again become active.
The alarming situation on all fronts requires adept handling of statecraft to resolve the reigning political instability in the country.
Sanity must prevail for greater national and public interest.
This is time for reconciliation on the political front.
COMMENTS
Comments are moderated and generally will be posted if they are on-topic and not abusive.
For more information, please see our Comments FAQ