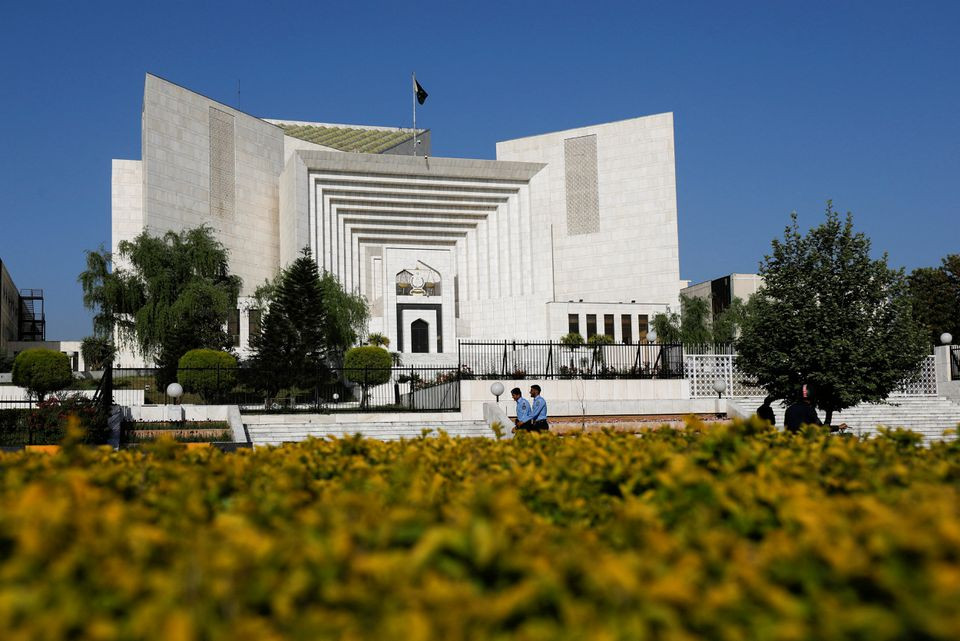 ---
ISLAMABAD:
The Supreme Court allowed the Election Commission of Pakistan (ECP) on Tuesday to continue the contempt proceedings against former prime minister and Pakistan Tehreek-e-Insaf (PTI) Chairman Imran Khan and other party leaders, Fawad Chaudhry and Asad Umar.
A three-member bench, led by Chief justice Umar Ata Bandial and including Justice Athar Manullah and Justice Ayesha Malik, noted that the Lahore High Court (LHC) had restrained the ECP from announcing the verdict and not from continuing the proceedings.
During the hearing, the ECP lawyer told the bench that the LHC had stopped the ECP from taking action against Imran Khan, Fawad Chaudhry and Asad Umar. The chief justice observed that the ECP had the authority to take action under the Constitution.
Sitting on the bench, Justice Manullah remarked that apparently a constitutional institution had been rendered inactive by the order of the high court. Justice Malik said punitive action would be taken when the contempt of election commission proceedings were completed.
The bench said that the LHC order did not prevent the ECP from proceeding with the contempt proceedings therefore, the contempt of election commission case would continue. However, it added that ECP's request for consolidating the pending cases in the high court was premature.
To a court query, the ECP lawyer said that Section 10 of the Election Act allowed the ECP to initiate contempt proceedings, adding that Imran Khan, Asad Umar and Fawad Chaudhry were not appearing before the polls supervisor. He requested the apex court to order the three PTI leaders to appear before the ECP.
COMMENTS
Comments are moderated and generally will be posted if they are on-topic and not abusive.
For more information, please see our Comments FAQ