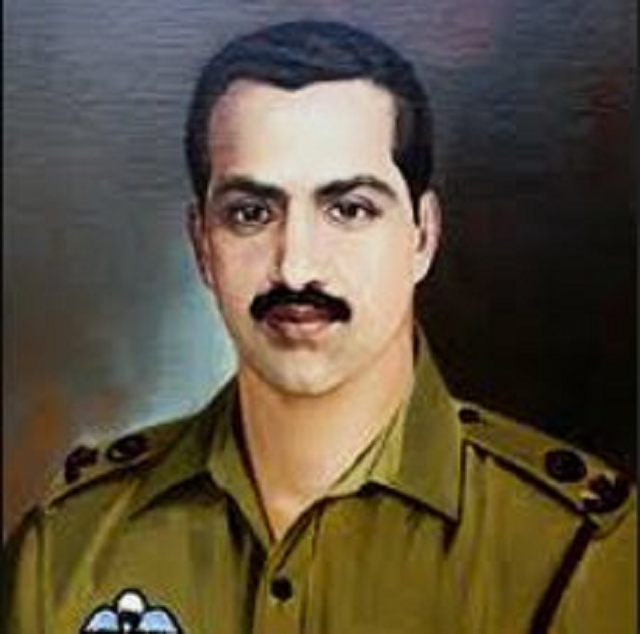 ---
RAWALPINDI:
The Pakistan Army paid homage to Major Shabbir Sharif Shaheed on his 51st martyrdom anniversary in Lahore, the Inter-Services Public Relations (ISPR) stated on Tuesday.
General Officer Commanding Major General Malik Amir Muhammad Khan laid a floral wreath at the martyr's mausoleum.
According to the military's media wing, a smartly turned-out contingent of the Pakistan Army presented the guard of honour.
Various people from different walks of life including civil and military officials as well as Major Sharif's relatives attended the wreath-laying ceremony, reported the ISPR.
Major Sharif was a valiant warrior who displayed unparalleled courage while defending the motherland and was awarded the Nishan-e-Haider, the highest gallantry award, for his supreme sacrifices.
During the Pak-India war of 1971, Major Sharif was ordered to capture high ground near the Sulemanki Headworks. The position was defended by Indian infantry, supported by a squadron of tanks.
He captured the area, killing 43 Indian soldiers and destroying four tanks. He and his men also repulsed counter-attacks by two enemy battalions.
Read 105 cops martyred in K-P attacks in 2022
On December 6, 1971, he embraced martyrdom after being hit by a tank shell.
Born on April 28, 1943 in Kunjah, Gujrat District, Major Sharif was commissioned in the Frontier Force Regiment on April 19, 1964.
The battalion of the Frontier Force Regiment, in which the valiant officer was commissioned, observes "Shabbir Day" annually with great solemnity and gratitude.
Major Sharif also participated in the Indo-Pak war of 1965 as a captain and led several successful military operations against the Indian military attacks.
He received his early education from Lahore's St Anthony High School. He was intellectually an exceptional student, and was considered among the best in hockey and cricket.
Major Sharif's younger brother General Raheel Sharif has served as the chief of the army staff (COAS), the highest rank in the Pakistan Army.
He is also a relative of another holder of Nishan-e-Haider, Major Raja Aziz Bhatti Shaheed.
COMMENTS
Comments are moderated and generally will be posted if they are on-topic and not abusive.
For more information, please see our Comments FAQ