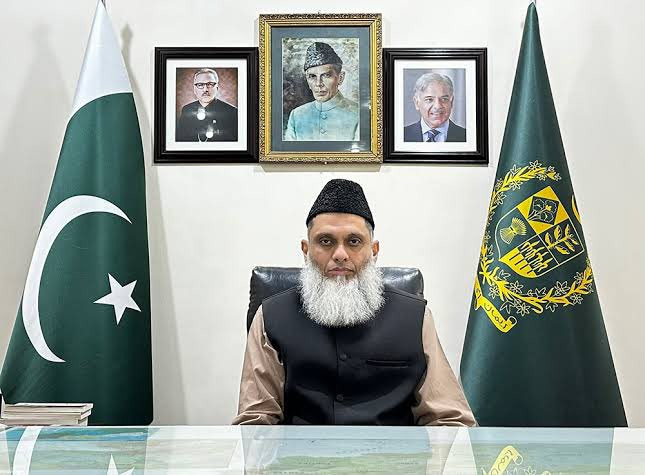 ---
ISLAMABAD:
The chief of Pakistan's diplomatic envoy to Afghanistan Ubaidur Rehman Nizamani arrived in Pakistan on Monday three days after he was the alleged subject of an attack on the embassy.
According to Express News, Ambassador Nizamani came to Pakistan for a prescheduled visit with the foreign ministry. He will return to Kabul within the next few days.
During his stay, he will hold consultations with the ministry and tend to other work.
Islamabad on Saturday had summoned the Afghan Charge d'Affaires to convey Pakistan's deep concern and anguish over the attack.
On Friday, a Pakistani security guard was wounded by shots fired at the Pakistan embassy in the Afghan capital, in what Prime Minister Shehbaz Sharif called "an assassination attempt" on the head of the mission Ubaidur Rehman Nizamani.
A Kabul police spokesman said one suspect had been arrested and two light weapons were seized after security forces swept a nearby building "and prevented the continuation of gunfire".
Read Twitter handle of Pakistan consulate in Kandhar 'hacked'
The Foreign Office in Islamabad said the attack had been aimed at Nizamani, who remained safe. However, it added that a Pakistani security guard, Sepoy Israr Mohammad, was critically wounded while protecting the ambassador.
President Arif Alvi, Prime Minister Shehbaz Sharif and Foreign Minister Bilawal Bhutto Zardari in their separate Twitter posts, called the attack an "assassination attempt" while seeking investigation and action against the perpetrators.
It was reported on Saturday that the suspect involved in the assassination attempt on Nizamani had been "arrested" from Kabul, the Afghan local media while quoting the diplomatic sources had claimed.
Meanwhile, the US State Department has called for a "full and transparent" investigation into the attack.
WITH INPUT FROM APP
COMMENTS
Comments are moderated and generally will be posted if they are on-topic and not abusive.
For more information, please see our Comments FAQ