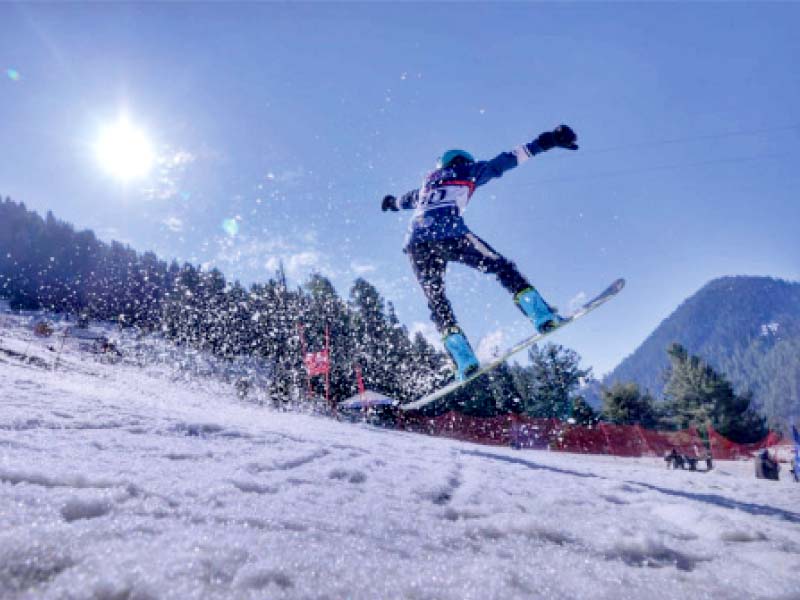 ---
SWAT:
Tourists from across the country have once again poured into the to the scenic Malam Jabba in Swat valley to enjoy the snowy winters.
Malam Jabba is covered in a beautiful and surreal white snow blanket which is compelling and eye catching.
The tourist can enjoy a variety of activities in the area, such as hiking, trekking, skiing, zip lining, chair lift, ice skating, human slingshot and a massive swing perched on the edge of the mountain side for the true extreme sport experience
Malam Jabba is home to the only ski resort in Pakistan. With the growing popularity of winter sports, people from all over the world have started choosing Samson, Malam Jabba as the key spot for skiing down the beautiful slopes of Hindu Kush range in Swat valley.
They even offer lessons for beginners and children.
There are world class stay options including five-star Pearl-Continental Hotel and other hotels at affordable rates.
Tourists can find accommodations in all budget categories from five star to three star as well as economy hotels and restaurants.
Published in The Express Tribune, December 5th, 2022.
COMMENTS
Comments are moderated and generally will be posted if they are on-topic and not abusive.
For more information, please see our Comments FAQ