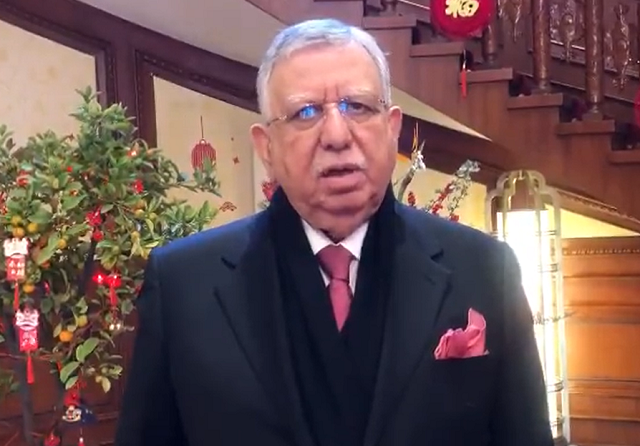 ---
ISLAMABAD:
Former finance minister Shaukat Tarin said on Friday the country was not headed towards default but the people might face difficulties because of the deterioration of the economy, as indicated in a recent report of the State Bank of Pakistan (SBP).
Speaking at a press conference, he said that he would desist from issuing any "irresponsible statement" lest it increase problems for the people. However, he added that he couldn't understand how the government would be able to bring the dollar below Rs200 level.
"A few days ago, the State Bank issued a report on the deterioration of the economy in which it was also indicated that the deposits with the banks were exhausted," Tareen told reporters. After all this, I don't understand how these people will take the dollar below Rs200," he added.
"Though the country is not heading towards default the people may face difficult situation due to economic conditions. In the midst of chaos in the country, I will not make any irresponsible statement," Tarin, who was the finance minister in former prime minister Imran's cabinet, said.
Tarin said that at the moment the value of the dollar was going sky high, pushing the prices of every thing in its wake. He added that the government ministers were unable to open letters of credit (LCs) despite their best efforts.
He further said that it was expected that the price of petrol would be decreased this month but the government did not take that decision. Despite a continuous decline in the global fuel market, the public was deprived of relief. "Now I heard Russia is not giving us cheap oil. The government has to talk to Russia again."
Speaking about the economic policies of the previous Pakistan Tehreek-e-Insaf (PTI) government, Tarin said that former finance minister Miftah Ismail had appreciated the PTI's schemes but now the government had stopped providing relief to the people under those schemes.
COMMENTS
Comments are moderated and generally will be posted if they are on-topic and not abusive.
For more information, please see our Comments FAQ