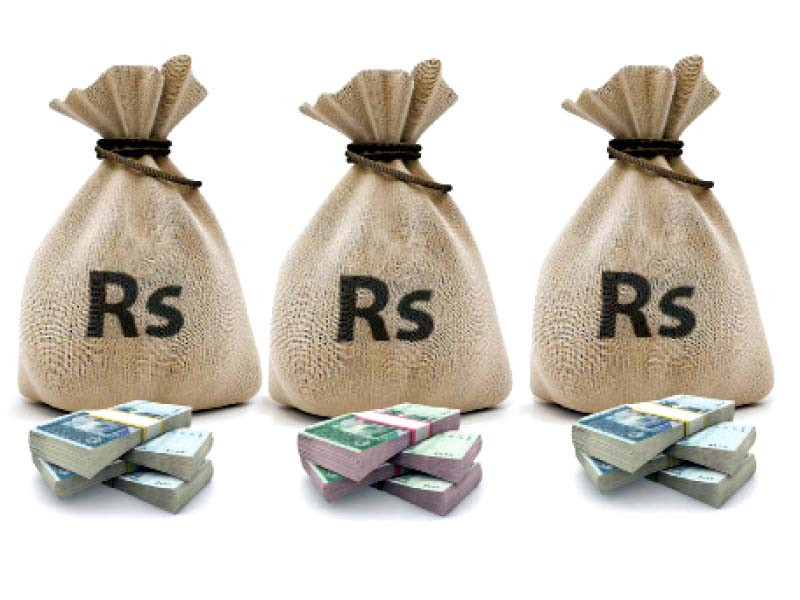 ---
ISLAMABAD:
The National Assembly on Friday was informed about the details of the loans taken during the Pakistan Tehreek-e-Insaf regime and interest rate on it.
"The disbursement of foreign loans from August 2018 to December 2021 totalled to $43.4 billion," the documents submitted in the lower house of parliament revealed.
According to the break-up of loans, it stated, "A bilateral loan of $3.22 billion was taken at 2% interest rate. About $3.5 billion was borrowed in bonds at seven per cent interest rate."
It said, "A loan of $14.5 billion was taken through the commercial bank at an interest rate of 3.0 per cent."
The document further stated, "$14.45 billion was borrowed at 1.0 per cent interest rate under the head of multilateralism. Under the head of safe deposit, a loan of $1 billion was taken at 1.0 per cent interest rate."
Further, the document stated that a $3 billion time deposit loan was obtained at 4.0 per cent interest rate, adding that another loan of $3.33 billion was taken at an interest rate of 2.5 per cent.
Further, the lower house was informed that the cabinet had approved a special examination of Central Superior Services (CSS) to fulfil the vacant posts.
Responding to a calling attention, Minister for Parliamentary Affairs Murtaza Javed Abbasi said a new system is being introduced for Central Superior Service (CSS) examination from January next year.
He said according to the new system, a special age relaxation of two years had been given for the students of Balochistan.
He said for the special exam, the students would have to give an entry test before the CSS exam. The minister said that at present, 231 posts were vacant all over the country which needed to be fulfilled.
A total of 63 posts were vacant in the Balochistan since 2004, the minister said, adding that students, after the CSS exams, were given training for two years before an appointment and those who refused to join, were not appointed and such posts were re-advertised.
He said the upper age limit for appearing in the CSS examination was 30 years but the candidates belonging to Balochistan, Rural Sindh, erstwhile Fata, Gilgit-Baltistan and Azad Kashmir had been given relaxation of four years.
He said further relaxation could not be given to the students because it would be discrimination against other students.
He said this exam was being taken against 231 vacant posts in Balochistan, erstwhile Fata, G-B, AJK, Sindh Rural, Sindh Urban, women in Punjab, and minorities.
MNA Aliya Kamran said that this exam had to be taken in 2020 but it was delayed for two years due to which the students of Balochistan exhausted their upper age limit which was 30.
She requested that the students of Balochistan be given age relaxation for six years so that they could appear in the exams and only the students of Balochistan be allowed to appear in the exams.
The National Assembly was further informed that the bilateral trade between Pakistan and the US witnessed an increase of over 38.3 per cent and touched $10.5 billion during the last fiscal year.
Parliamentary Secretary for Commerce Syed Javed Ali Shah told the house during question hour that they were actively engaged with the US to get further market access for Pakistani agricultural goods, including mangoes and dates.
He was confident that exports to the US would continue to grow in the coming years.
The parliamentary secretary said Pakistan was negotiating a Free Trade Agreement with the Gulf Council Cooperation to get market access for goods and services.
He said, "Pakistan is also engaged with Saudi Arabia under the ambit of the Supreme Coordination Council to enhance exports to the kingdom."
(With input from APP & DNA)
COMMENTS
Comments are moderated and generally will be posted if they are on-topic and not abusive.
For more information, please see our Comments FAQ