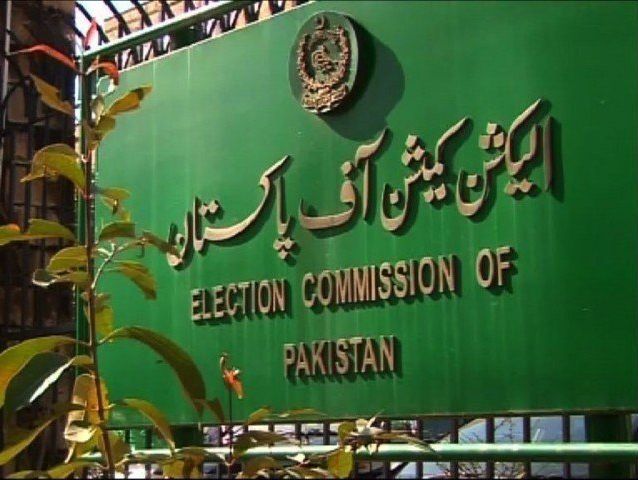 ---
ISLAMABAD:
The Election Commission of Pakistan (ECP) on Friday appointed Qurat-ul-Ain Fatima as its new spokesperson on the approval of Chief Election Commissioner (CEC) Sikandar Sultan Raja.
Fatima is currently posted as the director of media coordination and outreach in the secretariat.
The ECP issued a notification declaring her as the spokesperson "with immediate effect and until further orders".
Fatima will replace Additional Director General of Monitoring and Evaluation Haroon Khan Shinwari.
Earlier this week, the ECP sacked its spokesperson Haroon Shinwari for issuing a statement "without directions from the higher authorities" regarding the holding of polls in case of the dissolution of Punjab and Khyber-Pakhtunkhwa assemblies by the PTI.
Shinwari, while responding to the media, maintained that in case of dissolution of provincial assemblies, elections would be held in the respective provinces and not for the National Assembly.
He said that in the event of mass resignations in Punjab and K-P assemblies, the by-polls will be held within 60 days.
The ECP issued directives to remove Shinwari from the post of spokesperson, saying that he had responded to the media queries "without directions from the higher authorities".
Sources maintained that CEC Sultan Raja in a meeting issued directions to remove Shinwari from his post.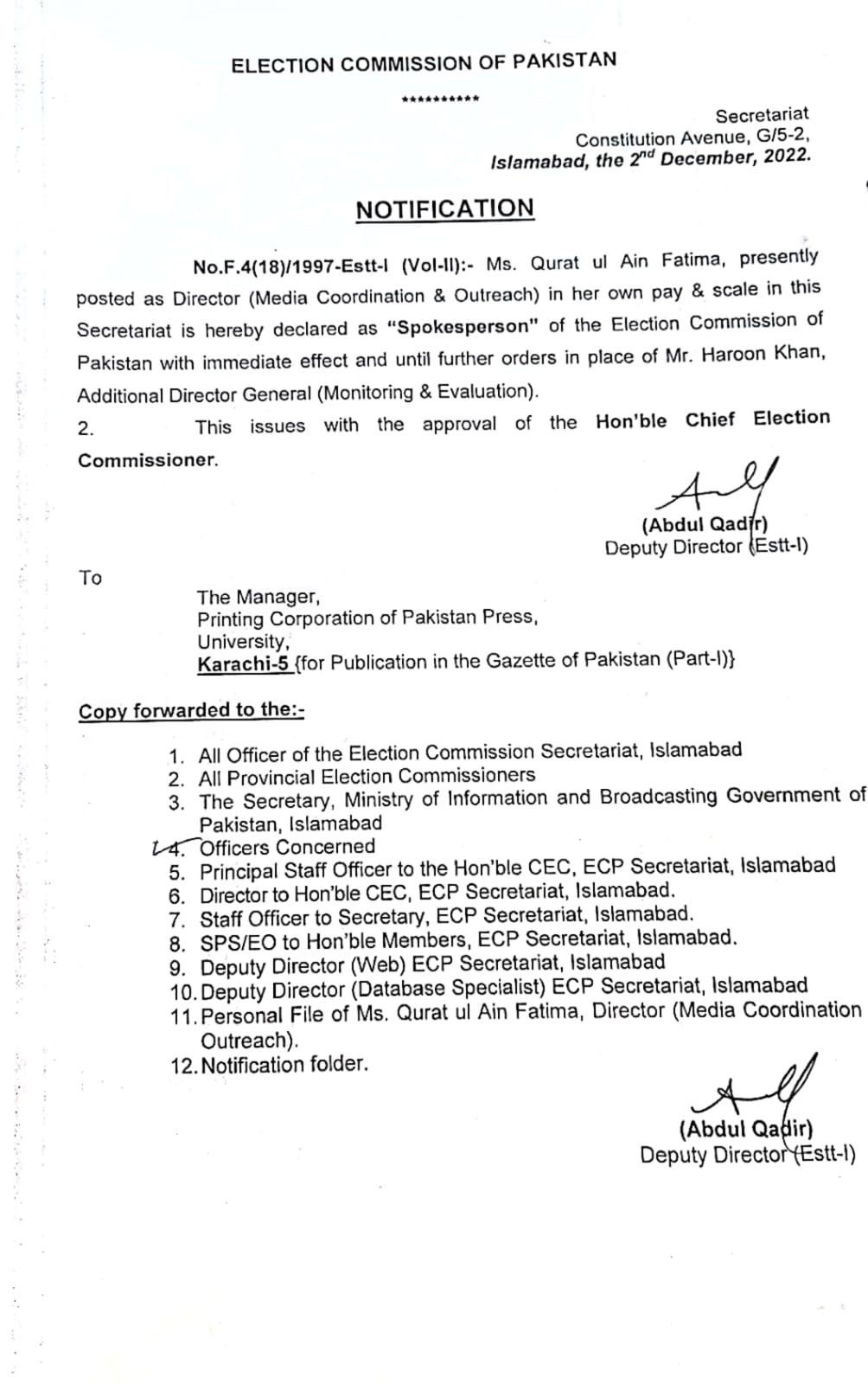 COMMENTS
Comments are moderated and generally will be posted if they are on-topic and not abusive.
For more information, please see our Comments FAQ