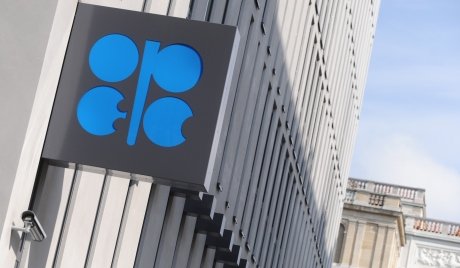 ---
DUBAI/LONDON:
The OPEC+ decision to hold its December 4 meeting virtually signals little likelihood of a policy change, sources told Reuters on Wednesday, as the group assesses the impact of the looming Russian oil-price cap on the market.
A virtual meeting puts the focus on the pending European Union deal over the price cap on Russian oil, as well as a December 5 deadline imposed by the bloc for a full embargo on purchases of Moscow's seaborne crude.
"OPEC+ would rather sit on the bench at this time and assess the outcome of what happens on Monday," one source with direct knowledge of the matter told Reuters on Wednesday.
The Organisation of the Petroleum Exporting Countries and allies including Russia, known as OPEC+, also meets as China's Covid-19 lockdowns weigh on demand and prices. Still, oil on Wednesday gained support from hopes of a Chinese demand recovery.
OPEC+ had been expected to convene in Vienna for only the second time since the pandemic.
OPEC also made a meeting of its own ministers planned for Saturday a virtual gathering, and OPEC+ cancelled a meeting of oil market experts, the Joint Technical Committee.
COMMENTS
Comments are moderated and generally will be posted if they are on-topic and not abusive.
For more information, please see our Comments FAQ