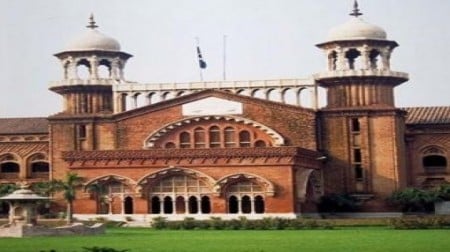 ---
LAHORE:
The Lahore High Court (LHC) is to decide on the visitation rights of a step-sister after the petitioner challenged earlier lower court orders in the matter citing provisions in Islamic law among other grounds.
As the proceedings commenced on Monday, the petitioner's counsel Waseem Ahmad Mokal implored the court that "justice is dispensed as per the law not as per the whims and wishes of judges".
"What is the objection if step-sister wants to meet with the minor?" Justice Tariq Saleem Sheikh questioned. To this, the counsel replied that under the Islamic law a step sister has no such right.
Read Family allowed to meet 'girl'
According to details, the respondent, Sehrish is the step-sister of four-year-old Hussain Ali and was born to parents Muhammad Anwar and Rehana Kausar. However, upon the passing of her father, Hussain's mother married the petitioner, Abid Hameed.
The petitioner's counsel told the court today that Rehana Kausar later passed away and the four-year-old has since been living with him and his two sisters.
Sehrish had earlier filed a petition in the lower court seeking visitation rights, which were granted by an additional district and sessions judge in September. The court had directed the petitioner to arrange a meeting between the minor and his step-sister twice to thrice a week.
Sehrish had then gone on to file a contempt petition against Abid Hameed, arguing that he had not complied with the court's order. The court had in response issued a schedule of meeting for the step-siblings in October.
Read more Woman's plea against daughter's marriage rejected
Challenging the above orders in the LHC, Hameed argued that Sehrish was a married woman with no visitation rights in the purview of Islamic law. He also contended that she has "no bond" with the minor in question because she never lived with him.
The petitioner pleaded to the court to set aside both aforementioned orders, arguing that they "violated the real essence of the law".
The LHC has adjourned the hearing, categorizing the matter under 'waiting for order'.
COMMENTS
Comments are moderated and generally will be posted if they are on-topic and not abusive.
For more information, please see our Comments FAQ