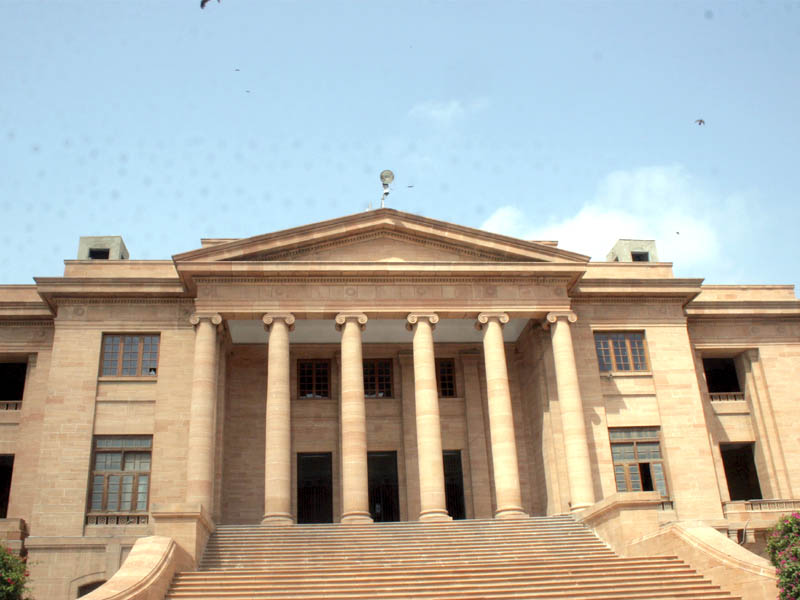 ---
KARACHI:
The Sindh High Court (SHC) has ordered arranging the meeting of the parents with the girl who had gone to Lahore to marry the man of her choice but was brought back to Karachi and was now living in Darul Aman.
The meeting between the said girl and her family will be held in presence of a family judge and a psychiatrist, the SHC bench ordered during a petition regarding the medical examination of the alleged abductee.
The lawyer of the alleged kidnapper, Zaheer, who tied the knot with the underage girl, took the stand that the magistrate concerned has already rejected the request made by the investigation office to conduct the medical examination of the girl.
This case does not fall under the category of Anti-Rape Act therefore there was no need for the mandatory medico-legal report.
Moreover, the defence counsel stressed that the trial court has no power to order medical examination.
The court inquired about the statement of the alleged abductee.
The accused's lawyer stated that the alleged abductee's statement is that she was not kidnapped.
The court questioned who said it is human trafficking. The complainant's counsel replied that these provisions were added by the police.
The court remarked that the girl used to go to school, use the internet and is herself accepting marriage. "Do you suggest that the girl be referred to a psychiatrist? I saw the statements of the girl, there is nothing in it."
The court told the complainant, "You are the father of the girl and you seem educated. Why do you want that? The girl is married. Even if the marriage breaks up, she will still not come to you."
The father said that they want know whether the girl was mistreated. The court remarked that he already knew what had happened. There are many such cases, the court added, saying that this is not the only case.
The complainant's lawyer stated that the accused and his family kept running away with the girl.
The court remarked that this happens when an IG loses his job due to the case. In this situation, the couple was afraid. "Either the parents motivate the girl or the girl persuades the mother."
"You want to prove rape but the girl says she got married out of her own free will, then what do you want to prove?" the court inquired.
The court concluded saying "The way of the parents and gaffairs of girl should be good. Where the behavior of the parents is good and the girl goes back but where the behavior is not good the girl does not go back. Whether Zaheer is punished or not, the girl has to stay in Dar-ul- Aman (Women Shelter Home)."
Published in The Express Tribune, October 13th, 2022.
COMMENTS
Comments are moderated and generally will be posted if they are on-topic and not abusive.
For more information, please see our Comments FAQ