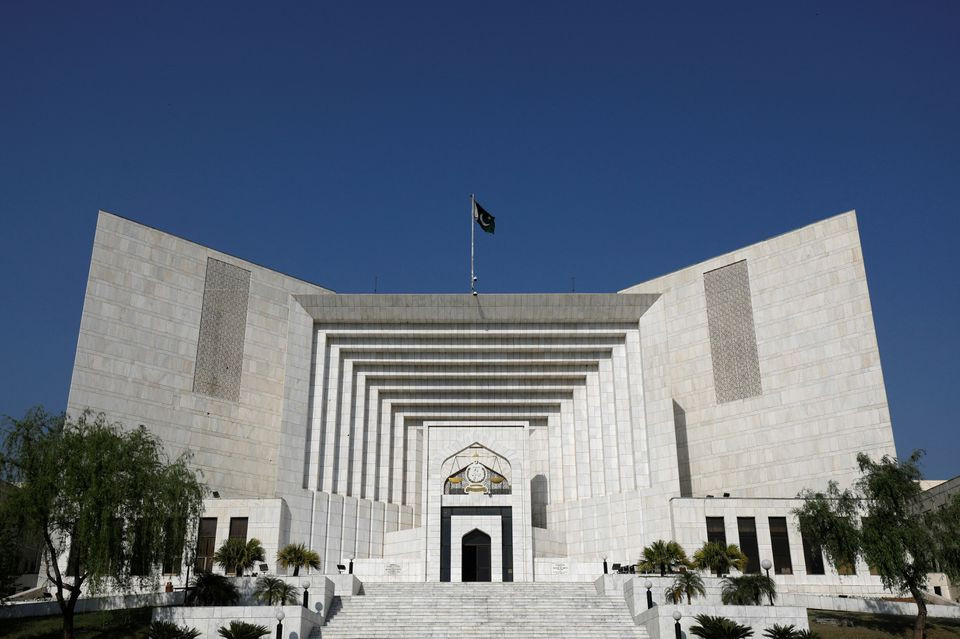 ---
ISLAMABAD:
The Supreme Court on Monday the directed additional attorney general, amicus curiae and the Barrick Gold counsels to conclude their submission by Thursday as the bench has to write the judgment, before December 15, 2022.
At the onset of the hearing, the apex court expressed concerns about the safety and welfare of the people who will be employed at the Reko Diq mining site and said that their minimum wage should be higher than the one paid to local workers.
Chief Justice of Pakistan Umar Ata Bandial, who headed the five-judge bench, inquired about the minimum wage of the workers for the gold mines project and said that
The chief justice said that the salary structure of the workers in international organisations and petroleum companies was much better.
Senior counsel Makhdoom Ali Khan, who represents Barrick Gold Corporation, told the court that all environmental protections have been taken into account and the water to be used by the company was not drinkable.
He explained that the water will be poured into the sea through the pipeline after being cleaned at the Gwadar port. The water will be treated before dumping into the sea to avoid damaging ecological life.
At this, the CJP asked whether the seawater could be utilised for the purpose and that whether it was possible for the foreign company to set up a water recycling plant in Balochistan.
The counsel said that the Reko Diq project site was 680 kilometres away from Gwadar and therefore it was impossible to bring the water every day, adding that the water storage at the project was more than the total life of the project.
After treating the water, he continued, the water will also be supplied to the locals as well.
As for the wages, he told the court that not much could be said about the minimum wage at this point but assured that it would be higher than the many companies paying in Pakistan. He informed that the working conditions of the labourers will also be better than those employed on other projects.
Meanwhile, Justice Yahya Afridi asked the counsel to provide the comparative minimum wages that the company was giving to the worker in other projects.
Amanullah Kanrani, representative of Balochistan Bar Council, through video-link, contended that people working in the coal mines in Balochistan were dying, as no safety measures and security systems were placed for them.
Justice Ijazul Ahsan said it was the responsibility of the government to protect them and pointed out that there were concerns all over the world regarding the exploitation of the local labourers.
Later, the case is adjourned until Tuesday (today).
COMMENTS
Comments are moderated and generally will be posted if they are on-topic and not abusive.
For more information, please see our Comments FAQ