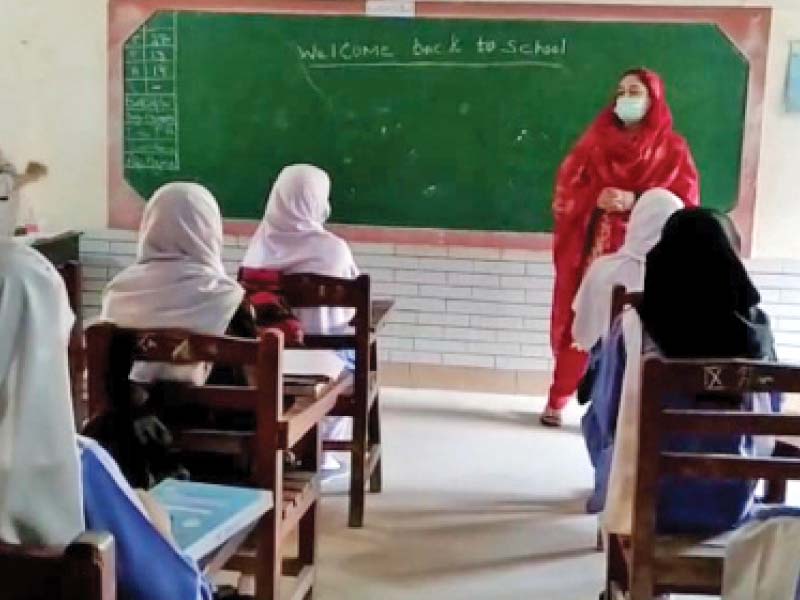 ---
ISLAMABAD:
In an unusual move and under a poor strategy, the Federal Directorate of Education (FDE), which looks after schools and colleges in the federal capital, has asked schools to start zero-period period classes to catch up with the incomplete syllabus.
The FDE has asked all Area Education Officers to hold a monthly review meeting with heads of educational institutions in this regard.
In the guidelines issued by FDE Director Academics Riffat Jabeen, it has been asked to start zero-period classes even though working hours have not been changed in educational institutions since the start of the winter.
Classes in schools start at 8 o'clock in the morning but for zero period, children and teachers will have to reach at 7:30, which is almost nigh impossible.
The guidelines said that the FDE took into consideration the academic performance for the month of October and November and it expressed serious concerns over the overall performance of educational institutions which have almost missed the targets.
In view of this, heads and area education officers have been directed to take steps to improve the academic performance of educational institutions.
It has been stated in the guidelines that the timetable of educational institutions should be made short and smart to meet the academic needs of the students and teachers per se.
It has been said that the syllabus should be shared with parents in WhatsApp groups on time. Heads of the institutions have been asked that every institution should share the teaching material with students regularly and it will be the responsibility of teachers to check the students' work and notebooks.
Children's performance should be evaluated by taking tests regularly, it has been said.
On the other hand, FDE Teachers' Association President Fazal Mulla said that the decision of starting a zero period was illogical and unnatural. "This winter, the school timing has not been changed, how will the children be able to reach schools and colleges so early?
He said that evening shift classes take place till 7 o'clock and how these so-called zero period classes will be managed. "The authorities concerned should review such irrational and illogical decisions," he said.
A female teacher of a model college said that most educational institutions have completed the syllabus but the FDE asks the teachers to take zero-period classes and Saturdays. Such a decision is beyond comprehension for all institutions if a few of them have not been able complete the syllabus.
Another teacher said that the FDE director of academics attempts to run the regulatory body like a primary school which is strange. She said that the already overburdened teachers will not accept such a brutal move.
Published in The Express Tribune, November 28th, 2022.
COMMENTS
Comments are moderated and generally will be posted if they are on-topic and not abusive.
For more information, please see our Comments FAQ