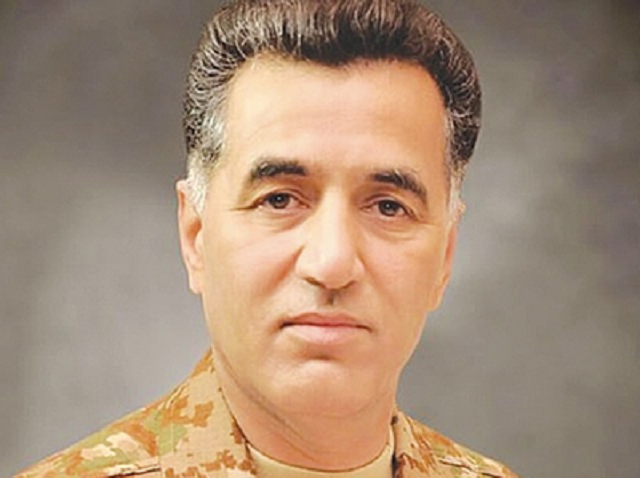 ---
Corps Commander Bahawalpur Lieutenant General Faiz Hameed has decided to seek early retirement after being overlooked for the post of army chief, his family sources have confirmed to The Express Tribune on Saturday.
"Yes, Gen Saab has decided to seek early retirement," a family source said.
Lt Gen Faiz was among the six most senior generals considered for the posts of Chairman Joint Chiefs of Staff Committee (CJCSC) and the chief of army staff.
The government went with the principle of seniority and appointed General Asim Munir as army chief and General Sahir Shamshad as Chairman Joint Chiefs of staff committee.
Lt Gen Faiz has remained in the spotlight for several years for various reasons.
Read: Lt Gen Faiz Hameed takes charge as Corps Commander Peshawar
He first rose to prominence when he was heading the counter-intelligence wing of the Inter-Services Intelligence (ISI), known as DG-C. His name surfaced on the agreement government had signed with Tehreek-e-Labaik (TLP) to end the 21-day-long sit-in at Faizabad in November 2017.
He was later promoted to the rank of Lieutenant General and subsequently returned to the ISI as its chief. The PML-N had repeatedly accused him of influencing the courts to ensure convictions against its leadership.
He was at the center of yet another controversy when then-premier Imran Khan wanted him to continue as DG ISI but Army Chief General Qamar Javed Bajwa had other plans.
People who know and work with Gen Faiz state that he is a brilliant officer.
Also read: Unwise remarks about Gen Faiz draw army flak
Meanwhile, Lt Gen Azhar Abbas, the Chief of General Staff, has already decided to retire. Both Gen Azhar and Gen Faiz were supposed to retire in April of next year.
Some sources say another general may also bid farewell to the army sooner than later. This means the incoming army chief will build his own team right from the word go.
He will have a chance to appoint his men to the crucial positions of Rawalpindi Corps and Chief of General Staff.
It is rare that generals, who were not superseded, opted to step down before their scheduled retirement.
COMMENTS
Comments are moderated and generally will be posted if they are on-topic and not abusive.
For more information, please see our Comments FAQ