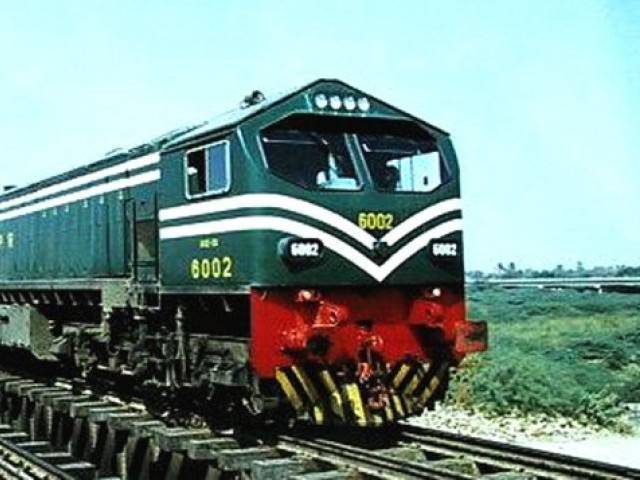 ---
ISLAMABAD:
The National Assembly was informed on Friday that the Pakistan Railways (PR) was facing a widening gap between its expenditures and revenue, recording a deficit of 51% from April earlier this year to October – the tenure of the ruling coalition led by Pakistan Muslim League-Nawaz (PML-N).
In a written reply, Minister for Railways Khawaja Saad Rafique told the house that during the said period, revenue and expenditure of the state entity remained at Rs33, 764.332 and Rs69, 084.928 respectively, registering a deficit of Rs35, 3019.596, which is 51.12%.
Compared to its income, the expenses had soared past 50%, the minister said. He added that the ministry was taking measures to squeeze this gap and strengthen its revenue position.
He further shared that more than Rs75 billion was being spent annually on 125,000 railway pensioners.
Explaining the reasons behind the swelling deficit, he said that since the inception of the country in 1974, Pakistan Railways has regularly sought help from the federal government to fill the resources gap.
He also cited the expenditure on regular salaries of approximately 64,000 employees as one of the causes. In addition, he said that approximately Rs30 billion was estimated to be incurred on High-Speed Diesel (HSD) during the current financial year.
Similarly, other expenditures, including repair and maintenance of locomotives, passenger carriages, wagons and service, have also exceeded the resources.
"Train service punctuality has improved from 63% to 80%," the minister said.
The house was informed that 230 high-speed coaches of international standard will soon be inducted into the fleet of PR to provide better travelling services to the passengers.
The minister said that the Pakistan Railways has also resumed Islamabad-Tehran-Istanbul Cargo Train after nine years, adding that the project will maximise economic efficiency through regional connectivity.
COMMENTS
Comments are moderated and generally will be posted if they are on-topic and not abusive.
For more information, please see our Comments FAQ