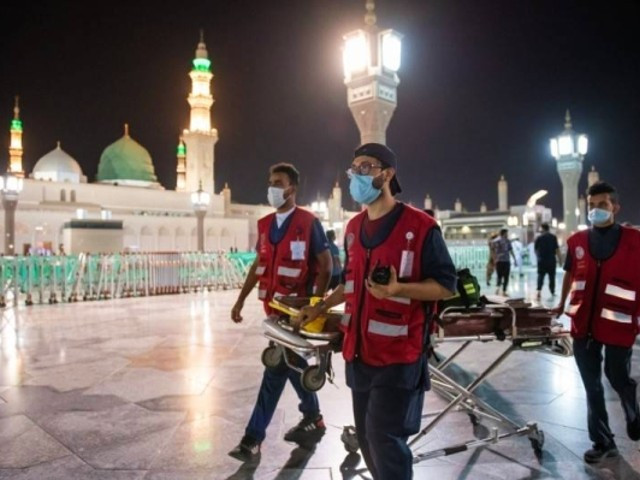 ---
A woman gave birth to a baby girl in the Prophet's (PBUH) Mosque in Madinah after developing labour pain in the mosque's courtyards, Saudi Gazette reported.
Director General of the Saudi Red Crescent Authority's Madinah branch Dr Ahmed bin Ali Al-Zahrani said the SRCA volunteer team attached to the ambulance centre on the Al-Haram premises managed to help the woman to deliver her baby safely.
According to the report, Dr Al-Zahrani pointed out that when the teams arrived at the scene, they found the woman in a critical state as she was about to give birth.
"The woman was experiencing contractions, indicating that she was in labour. Her water had broken and the baby's head had already come out," the SRCA team said.
Read more: Maternity leave for stillbirth or infant death: Where do India and Pakistan stand?
The team swung into action strictly following the protocols in such situations and started to assist the woman to give birth. A health practitioner who was present at the site offered support.
After successfully delivering the baby, the mother and child were transferred to the Bab Jibril Health Centre for further checkups, Dr Al-Zahrani said, adding that such cases required intensive medical care.
He said the team was able to safely deliver the baby because of the specialised medical training they had received as health practitioners.
COMMENTS
Comments are moderated and generally will be posted if they are on-topic and not abusive.
For more information, please see our Comments FAQ