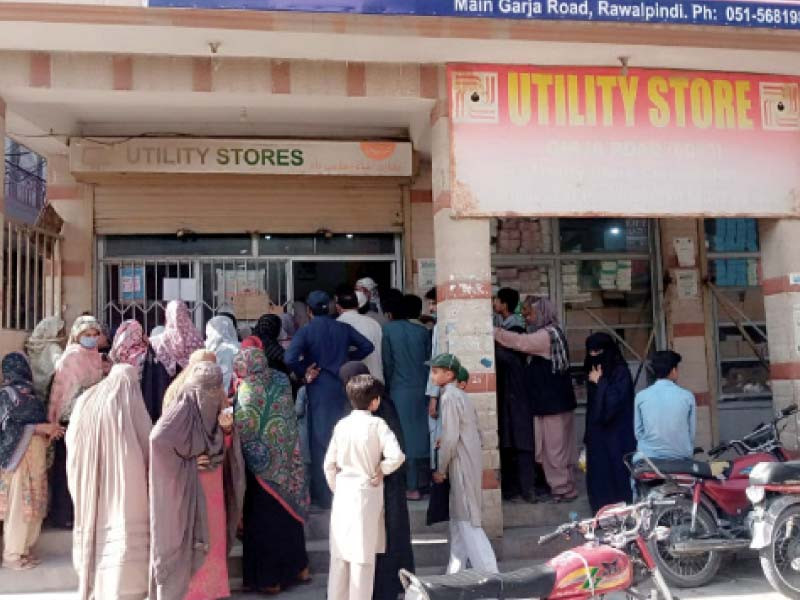 ---
RAWALPINDI:
As Pakistan Tehreek-e-Insaf (PTI) is gearing up for a power show and an expected sit-in in Rawalpindi from November 26, the district administration has decided to close all educational institutions, offices and shops along Murree Road and adjoining areas.
Several private schools in the capital are also expected to remain closed in wake of the PTI's long march as capital police started blocking entry points including the Faizabad intersection linking the twin cities.
Officials of the Rawalpindi district administration said that it has been decided to close petrol pumps, government and private schools and offices from Saturday.
Undertrial prisoners from Adiala jail will not be produced in the courts of Rawalpindi and Islamabad and the judiciary of both cities has been formally informed about it.
All Pakistan Private Schools and Colleges Association President Irfan Muzaffar Kiyani has confirmed that private schools will remain closed from Saturday, November 26 and will reopen as soon as the political situation normalised.
District Education Authority sources also confirmed that all government schools and colleges along the PTI long march route will remain closed from Saturday. It has been decided to keep all electronics and jewellry shops on Murree Road closed from Saturday.
All markets and offices along Murree Road from Murir Chowk to Faizabad will remain closed.
The main vegetable and fruit market in Islamabad will also be completely closed for three days on Saturday, Sunday and Monday in the first phase. Due to the closure of the vegetable market, prices of essential commodities are likely to hit a record high.
Faizabad and Pirwadhai bus stands will also be closed. Entry to Islamabad from Faizabad expressway, Pindora and Golra Mor will be banned.
Meanwhile, a command-and-control centre has been established in Rawalpindi to monitor the PTI's long march.
Three-layer security will be provided to the container of Imran Khan and elite force commandos will secure it from all sides.
In total, more than 10,000 personnel will perform security duty in Rawalpindi during the long march.
The in charge of the command-and-control centre will coordinate with all law enforcement agencies and the bomb disposal squad.
All major hospitals in Rawalpindi have also been put on high alert to deal with possible emergencies.
The Rawalpindi police have also been instructed to remain on high alert because of the threat of terrorism.
On the other hand, 750 officers and wardens have been deployed on roads to ensure traffic flow. Traffic police have been directed to remove encroachments, especially from Fawara Chowk so that there was no problem in accessing hospitals.
Rawalpindi police have decided not to resort to the use of ammunition in case of a clash with the PTI activists. Sources said the police force has been dispensed with anti-riot equipment along with catapults.
Sources said that the anti-riot squad will remain in front to deal with the protesters or those welcoming them on their arrival. The force will be equipped with tear-gas shells and guns, batons, shields, and other safety equipment, the sources said.
According to sources allied hospitals' administrations have been directed to take on board private hospitals to cope with possible emergencies. A comprehensive plan had been devised to deal with emergencies, the sources said. They said all arrangements were in place, including the availability of medicine, allocation of beds, and deployment of essential staff at the hospitals.
Meanwhile, the Rawalpindi administration has given a second proposal to the PTI to shift the sit-in venue from Murree Road near Shamsabad to the 6th Road flyover (starting from Chandni Chowk flyover) to ensure the security of the participants including party leaders.
Published in The Express Tribune, November 25th, 2022.
COMMENTS
Comments are moderated and generally will be posted if they are on-topic and not abusive.
For more information, please see our Comments FAQ