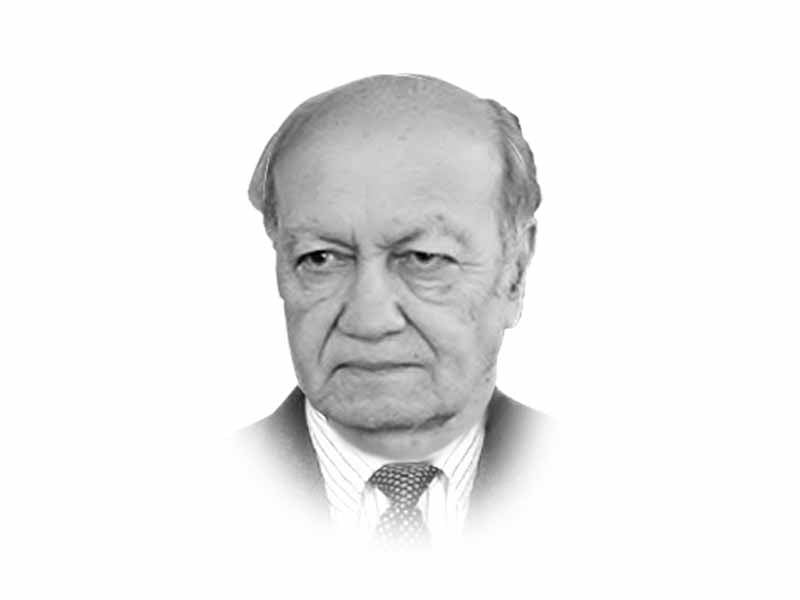 ---
It goes to the credit of Qatar, a small country on the northeastern coast of the Arabian Peninsula in the Middle East, to host the World Cup. When the Federation Internationale de Football Association, the organisation that controls international football and organises the World Cup, announced in 2010 that Qatar would host the 2022 World Cup, there was severe opposition to it. The criticism was mostly from countries that lost the bid to host the event. Several arguments were put forward for its unsuitability that it has no facilities for hosting the mega event. Nor does it have the experience. The weather of Qatar is too hot and unbearable and its national team has no international standing. Then there were prejudices not openly expressed as to how an Arab and Muslim country can be given the honour to host FIFA as it is considered to be the prerogative of the West and Far Eastern countries. But FIFA's president and its managing committee stood firm on their decision.
Some of the criticism that was leveled against Qatar — also applicable to several other Arab, Muslim and developing countries — is their poor record of human rights and shabby treatment of foreign workers. It again goes to the credit of the Qatar government that they undertook several corrective measures. One hopes that Qatar will not only maintain but continue to improve upon these standards in future. And as Minky Worden, director of global institutions at Human Rights Watch, stated: "The 2022 World Cup's legacy will depend on whether Qatar remedies with FIFA the deaths and other abuses of migrant workers who built the tournament…"
The infrastructure that Qatar has built should attract other major sports and entertainment events to be held in future. Considering that the Qatar government has spent $300 billion preparing for the event, including the cost of construction. It is a staggering amount that only oil-rich kingdoms could afford. Doha now prides itself with new stadiums and hotels built to accommodate more than a million fans. It would indeed be a challenge to use and maintain these buildings once the event is over. In all probability, the Qatar government expects that the sprawling infrastructure will attract future mega and major events.
Qatar is an interesting and unique state in many ways. It has a sprawling base 20 miles southwest of capital Doha where about 11,000 US military personnel are stationed. Being a small country but with enormous wealth and strategic importance, Qatar has found security in aligning itself with the US. Incidentally, Qatar is one of the few Arab countries that enjoy good relations with Iran.
For the people of Qatar, foreigners are no strangers due to the Qatar airport and their Airways, but the World Cup would certainly be a unique experience with people from all over the world coming to witness the events. It will give them a global perspective broadening their outlook.
Saudi Arabia and Dubai receive pilgrims and tourists by the thousands but of late have been showing considerable interest in broadening the tourist profile by developing resorts and holding regional and international conferences and cultural events.
There are major changes taking place across the Middle Eastern countries. Saudi Arabia, one of the influential Muslim countries and its rulers the custodian of the most revered Mecca and Medina, is also adapting to change. The expansion and renovation of the holy mosques has greatly facilitated accommodating the ever-increasing number of pilgrims. The society too is undergoing a change under the dynamic leadership of Crown Prince Mohammed bin Salman al Saud. There has been a realisation that the strict dress code for women was incompatible with the requirements of the present age, and had more to do with tradition rather than an Islamic injunction.
Saudi Arabia is asserting its independence and giving a clear message that whereas it is a close ally of US, it would not be dictated by it and would protect its vital national interests. Recently, it defied the US President by increasing oil prices in league with Russia. This decision regrettably hurt Pakistan and developing countries most.
The UAE too is now a very different place — dynamic and exuding change to keep pace with times. Apart from increasing its revenues through oil exports, it is diversifying its economy by focusing on making tourism more attractive. Far-sighted Gulf rulers are planning for an age beyond the oil boom.
The Muslim countries however have weaknesses that they need to overcome. There is a requirement for introducing major social and political reforms in most of the countries because without it all-round progress would not be possible. They need to prioritise this effort keeping in mind that the transition would be fairly challenging.
Pakistan and Middle Eastern and African states with large Muslim populations are seriously lagging behind in promoting and prioritising education. Moreover, they have generally failed to create a favourable working environment for highly qualified people. It is not surprising that eminent Muslim scientists, engineers, doctors and IT specialists prefer working abroad. Not only do they receive higher emoluments but are recognised and respected and able to actualise their potential.
The South East Asian countries, South Korea, Singapore and Vietnam that developed fast primarily were due to high percentage of literacy level, and that provided a strong base focused on development of technological and industrial infrastructure. They had the full backing of educational institutions and support of the West specially the US. Muslim countries should learn from their experience.
The impact of globalisation and IT revolution is phenomenal. But countries can benefit from it provided they respond to its requirements of improving the quality of education. Attempts were made in Saudi Arabia of improving the educational standards by bringing eminent professors in various disciplines from universities of US, Europe and Asia. But they couldn't retain them. It all depends on what priorities and vision do the leaders have that are responsible for planning and implementing policies.
Published in The Express Tribune, November 23rd, 2022.
Like Opinion & Editorial on Facebook, follow @ETOpEd on Twitter to receive all updates on all our daily pieces.
COMMENTS
Comments are moderated and generally will be posted if they are on-topic and not abusive.
For more information, please see our Comments FAQ