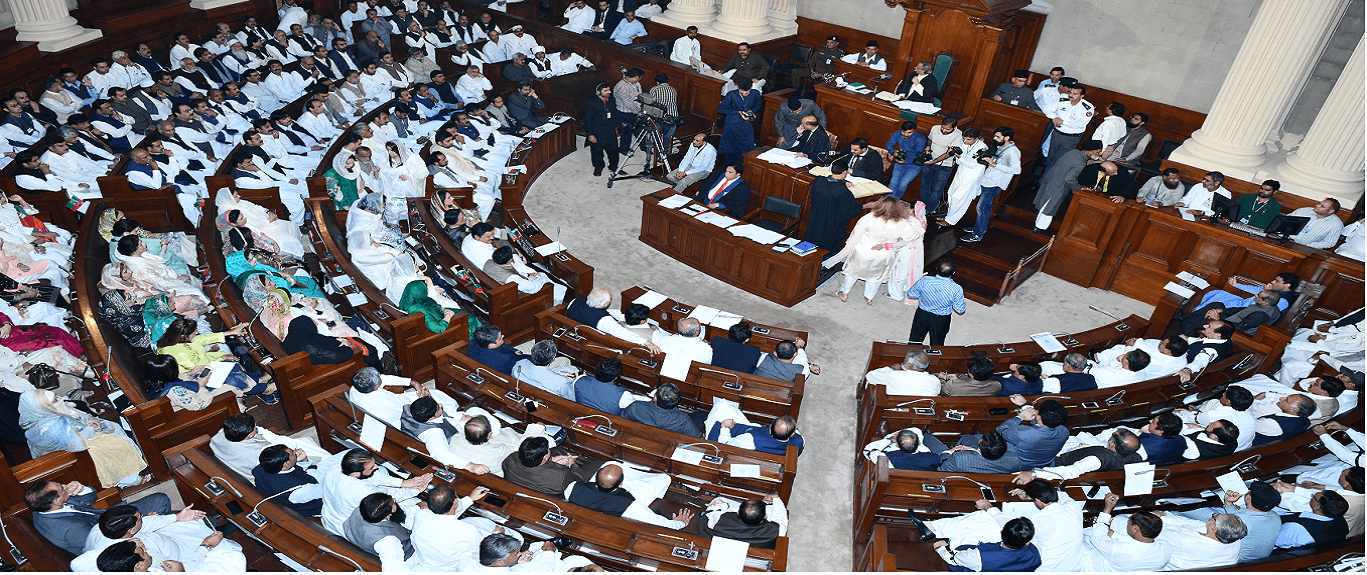 ---
LAHORE:
The Punjab Assembly speaker ordered provision of copies of bills tabled by the provincial government to the opposition lawmakers after they boycotted the proceedings in protest over the issue on Monday.
After the PML-N legislators left the hall, Speaker Sibtain Khan halted the proceedings and told Parliamentary Affairs Minister Muhammad Basharat Raja that he would not run the house until the copies of the bills were placed on the opposition benches.
PML-N legislators had said that they had been protesting against such conduct and they had been deprived of their right.
They asked as per which rule the copies of the University of Layyah Bill 2022 and Punjab Public Financial Management Bill 2022 had not been provided to them.
"It has become routine for the treasury benches to deprive the opposition of its rights. The opposition members are denied copies of the bills and we are at a loss to understand why this attitude is being adopted," an opposition member said.
Speaker Sibtain Khan said, "It is the right of the opposition and its demand cannot be ignored."
"Raja Sahib, I have halted the assembly proceedings and will not run the house until the opposition's demand is accepted," the speaker warned.
The speaker ordered the staff to place the copies on the opposition benches.
The treasury members persuaded the opposition legislators to return and the assembly proceedings resumed after some time when some PML-N lawmakers entered the chambers.
The lawmakers passed with majority vote a resolution condemning the alleged cruelty, registration of forged cases, harassment and police raids at Sindh Assembly Opposition Leader Haleem Adil Sheikh's residence on the whim of the federal and Sindh governments.
Published in The Express Tribune, November 22nd, 2022.
COMMENTS
Comments are moderated and generally will be posted if they are on-topic and not abusive.
For more information, please see our Comments FAQ