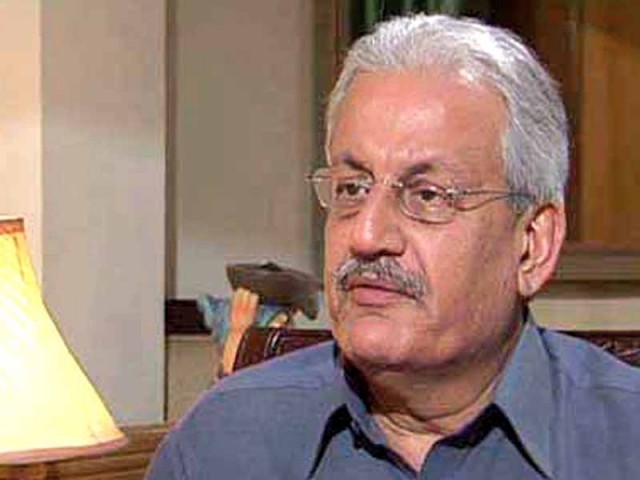 ---
As the Pakistan-Afghanistan Chaman border crossing remains closed for an indefinite period, Senator Raza Rabbani has called for a joint sitting of parliament to discuss the matter, besides looking into increasing terrorism and the status of talks with the Tehreek-e-Taliban Pakistan (TTP).
In a statement, Rabbani noted the increase in terrorist incidents in Khyber Pakhtunkhwa (K-P) and Balochistan. He also noted that the status of talks with the banned outfit also remains unclear.
Therefore, he demanded a joint sitting of the parliament for briefings on the Pakistan-Afghanistan border situation with particular reference to the Friendship Gate incident, the status of talks with the TTP, the increase in terrorism in K-P and Balochistan, and to amend the rules for the appointment of the chairman and reconstitution of the Parliamentary Committee on National Security.
The border at Chaman was closed for an indefinite period on Sunday after armed suspects from the Afghan side opened fire on Pakistani security personnel at Friendship Gate, resulting in one soldier being martyred and two others injured. The flag meeting between officials failed to produce any results either.
During the meeting, Pakistan called for a "joint mechanism" to stop violence at the border. Officials on the Pakistani side also suggested that they should hold joint interrogations to apprehend the accused in the shooting incident.
Regarding the problems faced by women at the border, the Afghan Taliban suggested that Pakistan should set up a separate route where women security personnel should be deployed.
Both sides had agreed to hold another flag meeting on Monday to decide on the reopening of the border crossing.
COMMENTS
Comments are moderated and generally will be posted if they are on-topic and not abusive.
For more information, please see our Comments FAQ