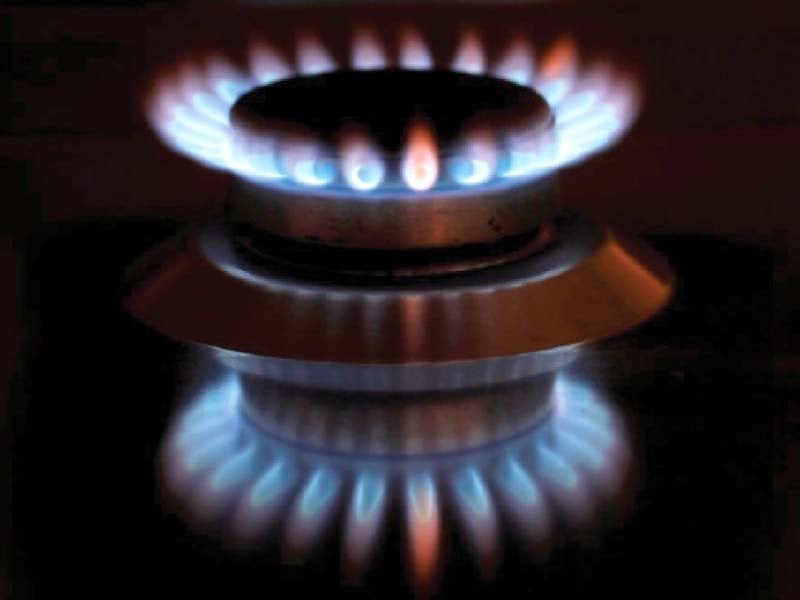 ---
ISLAMABAD:
Winter has come and gas crisis has started. Earlier, households used to do hue and cry. But now, industry is doing the same.
Everybody knows, and more so, the industrialists should know better, that the local gas production has been going down and LNG is not available. No supplier is bidding even at higher prices.
Even laymen predicted that there would be gas shortages. Government or anybody else does not have a magic wand to solve such problems in immediate terms. All that can be done is rationing in which people's cooking requirements obviously get priority. Industry, however important, gets lesser priority.
It is here in Pakistan that government has taken unto itself to supply gas and electricity. In most countries, it is the private sector which manages these supply systems. Large industries do their own thinking acquiring various sources and alternatives.
A number of gas alternatives are available to the industries if they do some advanced thinking and go into action. But the usual tactics are to make hue and cry at the eleventh hour and somehow force the government to augment supplies. This time, it may not succeed as the supply problem is much deeper and graver.
Fortunately, there is no electricity crisis yet, although as winter deepens, almost 10,000MW of hydropower may be reduced to several thousand initially and in January it may be reduced to even less than one thousand.
Fortunately, electricity demand is much lower in winters due to the shutoff of ACs and fans. Instead, heating is turned on, which predominantly consumes gas, hence, the gas crisis.
There are all kinds of controversial positions taken by opinion leaders and stakeholders. Some say gas should be for exclusive use by the industry. It is too precious to be burnt at homes.
Little do they know or appreciate, that throughout the world gas is used in houses for heating and cooking. LPG is used where there is no gas network. Gas networks are usually much less widely spread than electrical networks are due to a variety of reasons.
Some say, mostly out of the energy professional class and mono-dimensional experts, that gas tariff should be kept so high that poor cannot afford it. They recommend LPG for the poor and other domestic users.
The rich urban class may be able to afford LPG. But for the bulk of the masses, it would be like Marie Antoinette's famous wisdom; why don't they eat cake?
Successive governments have rejected this minority point of view and continue to prefer gas supplies to the domestic sector.
Although it is true that gas prices are too low for the poor and lower consumption slabs, perhaps not much can be done about it. If the labour is paid Rs15,000 per month, how can one legitimately expect them to pay high price for gas or electricity.
In any case, most of the rural population is not using gas. It relies on biomass, charcoal, kerosene and to some extent LPG.
Alternatives for industries
Current or usual industrial energy problem is of thermal energy, firing their furnaces and boilers. Next door in India, the industry uses a variety of energy resources, varying from black and brown coal (lignite) biomass, oil and electricity, in firing their boilers.
Refineries are crying hoarse that their storages are full of furnace oil and that if the oil is not lifted, they may have to shut down or reduce their production level. Industries should consider shifting to oil. Normally, boilers are dual-fuel capable or can be converted easily.
In Gujarat, the centre of textile industries in India, lignite is used heavily. We have lignite now. Why can't our industry start shifting to lignite, although major conversion efforts may be required or altogether new boilers may have to be installed. It would be cheaper and available throughout, if supply chain arrangements are made. There is shortage of lignite in India, we could even consider exporting it to India.
Cement industry has long shifted from gas to coal. Similarly, all other extractive industries should have converted themselves. However, they have been using imported coal.
Price hike of imported coal is forcing them to use local coal. There are logistics issues. Once these are resolved, Thar lignite would be available throughout Pakistan. Thar rail link project is reportedly moving fast and is expected to be completed within a year.
Also, there are other local coal sources in Balochistan, Punjab and K-P. Coal is being imported from Afghanistan as well. Moreover, South African coal prices have started coming down.
Textile industry (processing part) requires low temperature heat varying from 60 to 120-degree Celsius. Electrical boilers can provide this kind of temperature. Electrical boilers are cleaner, safer and even cheaper.
Solar PV can be used to fire the electrical boilers. If companies have rooftops, they may be able to have their own cheaper solar electricity at a cost of Rs10-12 per unit. If space is not there, they can get together in a cooperative style or otherwise install their own solar.
Nepra has made wheeling available. Transmit it through the existing DISCO system and run electric boilers.
Biogas can be produced similarly and transmitted through the existing gas network. Gas companies are reportedly encouraging biogas, which is much cheaper than LNG.
There are some novel solutions also, which will eventually solve the problem in some cases, like the solar parabolic collectors. Simply speaking, one can call it solar boiler, ie heating and boiling water through solar rays.
Power stations have been made on this concept in several countries. There are discussions and explorations in the industrial sectors to utilise this as a cheap source of thermal energy.
Gas future is almost uncertain and more so of cheaper gas. Government cannot indefinitely provide gas at $9 while buying at $30. We have recounted many alternatives above.
Renewable energy opportunities have emerged in the meantime. For renewable energy options, multilateral and bilateral assistance may be available.
On lignite use development, stakeholders in Pakistan may have to help themselves. Fortunately, lignite is available, has been dug out and brought to the surface by two companies.
Industrial sector would require much lesser lignite than the power sector. Separate mining activity may not be required.
Industrial sector has to organise itself and develop these options. Evidently, the government would be interested in supporting viable schemes. Will the industry really take the initiative? Perhaps, the government may have to take the first steps.
The writer is former member energy of the Planning Commission and author of several books on the energy sector
Published in The Express Tribune, November 21st, 2022.
Like Business on Facebook, follow @TribuneBiz on Twitter to stay informed and join in the conversation.
COMMENTS
Comments are moderated and generally will be posted if they are on-topic and not abusive.
For more information, please see our Comments FAQ